How to Market Your Cafe as an Ideal Place to Work
In the past few years, we've seen an incredible shift towards remote work, with statistics collected by Small Biz Genius showing that the number of people who work remotely has increased by 140% since 2005. Companies that have switched to remote work options are not the only ones benefitting from this choice. Because remote working has allowed employees to work anywhere they please, there appears to be a surge in patrons in coffee shops all around the U.S. Remote work options can also allow specialty cafes to tap into a new client base. This is a business opportunity waiting to happen for those who haven't noticed that the trend is actually here to stay. We've discussed the '7 Easy Ways to Increase Your Cafe's Foot Traffic and grow your regular clientele, and while the same principles apply, here are more considerations for marketing your cafe as an ideal place to work: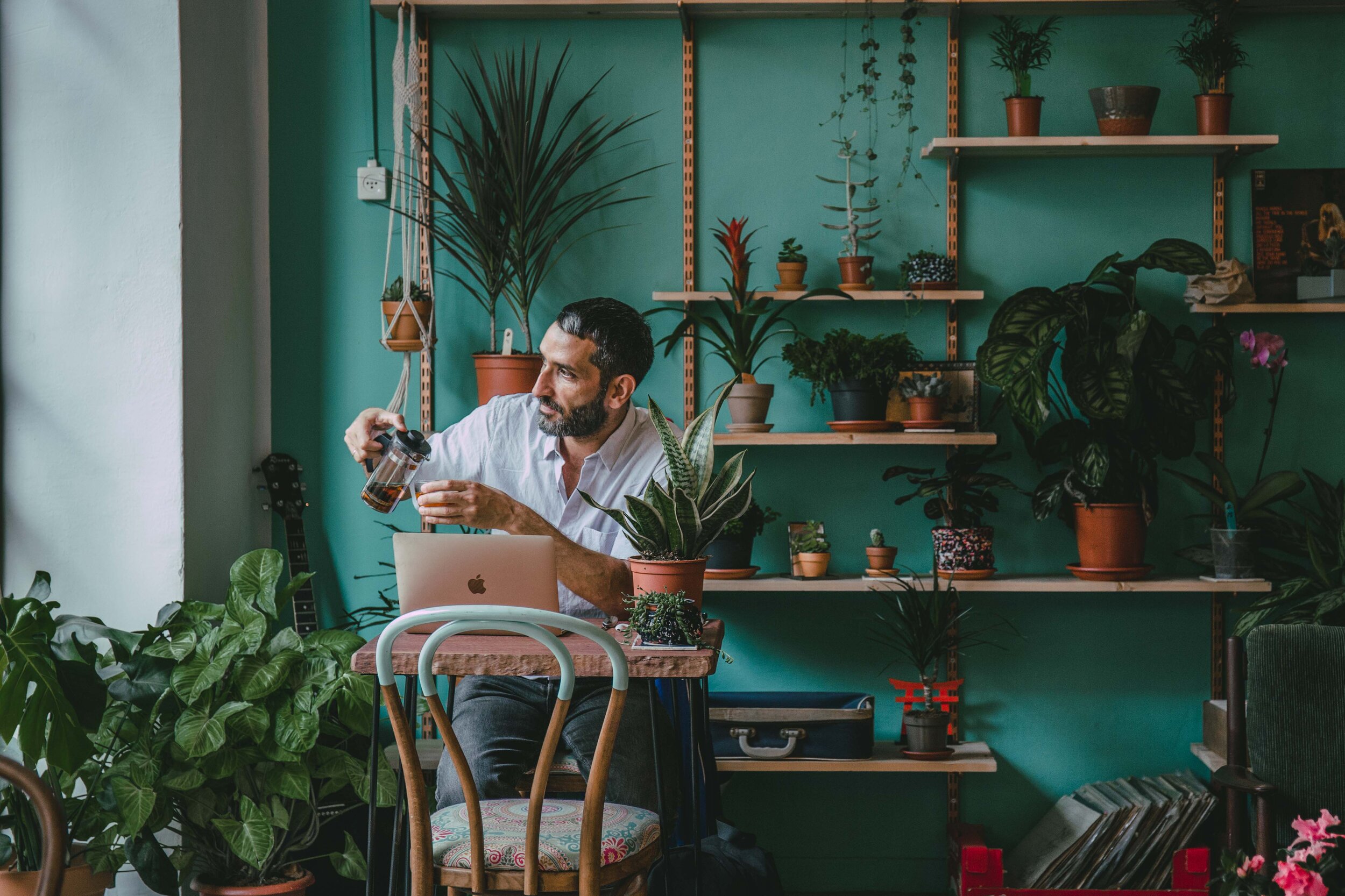 Offer basic amenities
The most successful businesses and products are those that supply a need or answer a common problem. For example, in Missouri, residents famously suffer from poor Internet connectivity, giving rise to a number of remote working locations. Industrious in Kansas City has found success in offering not just high-speed Internet, but also daily breakfast and snacks, access to color printing and cleaning supplies, as well as on-site staff to help clients out – all with monthly membership options. Similarly, the Rise Coffee House in St. Louis has become a popular working destination, also frequented by visitors of all backgrounds for its welcoming atmosphere. Working parents will be happy to know that they can bring their children along with them as they have a kid-friendly room. They also provide similar basic amenities to maximize productivity with free Wi-Fi and numerous seating options – which are always attractive to both regulars and newcomers.
Have communal tables
Seeing other people hard at work could be contagious, according to a study by Belgian researchers. When we see people putting in effort, we are more motivated to be just as productive. Communal tables are a great way to encourage this – especially during peak hours when the other seating options have already been occupied. This shared-table option could possibly give visitors a chance to network with one another. As a city steeped in coffee history, it shouldn't come as too much of a surprise that Seattle now houses loads of specialty coffee shops. Many big tech companies have found their footing here too, which also means that there are more freelancers or gig workers looking for the best places to work. Milstead & Co. in Fremont has mostly communal seating, providing a more inclusive atmosphere. On the same note, offering a mix of both individual and communal seating, Sound and Fog caters to visitors who opt for one or the other.


Offer loyalty points
Specialty coffee shops can now take inspiration from bigger commercial chains by implementing a loyalty rewards system. You can incentivize customers' visits by offering a free pastry or cup of coffee after x number of visits, or x number of orders of a certain drink. This will improve retention and have your customers keep coming back for more – and you don't have to be a big chain to do so. The hustle and bustle of New York can leave many people flocking towards the same routine to balance out the chaos, and Birch Coffee commits to this ethos, claiming that they want their coffee shop to be the easiest part of your morning. Their loyalty card program is a fantastic deal since they have 10 locations in the city for you to access. Everyman Espresso may only have three branches across the city, but they offer a rewards system that can be applied to any of their locations. Each branch has a different environment and you can choose your favorite one depending on the vibe you're looking for. Transforming your cafe into an ideal workspace won't require many resources, and you'll soon see that your changes will be rewarded ten-fold. When you give your customers what they need and want, they'll help keep you afloat as well. Think of it as an ecosystem – it's a win-win situation for all.
Article written by Elise Short.