Bern Cafe Guide: Where to Go for Specialty Coffee in Switzerland's Capital
In Bern the pace of life is synched with the crystal-clear turquoise waters that flow through it. River Aare is gently hugging the historic center of the Swiss capital and invites the adventurous to jump in and be carried away by the currents. Never skipping a coffee break is as much part of daily life as reading a newspaper in a cafe or enjoying lunching out with colleagues. Whether you're after a city stroll, bathing session or both, here is where to refuel with a quality cup of coffee before or after going into explorer mode.
RÖSTEREI

The Bern based family company 'Blaser Café AG' has been roasting coffee commercially for several generations. In 2014 they jumped on the third wave of coffee with the opening of the specialty café RÖSTEREI. It is located right next to the company factory outside of the city center. The surrounding area is rather industrial but it's worth it to venture out here for a quality cup of coffee.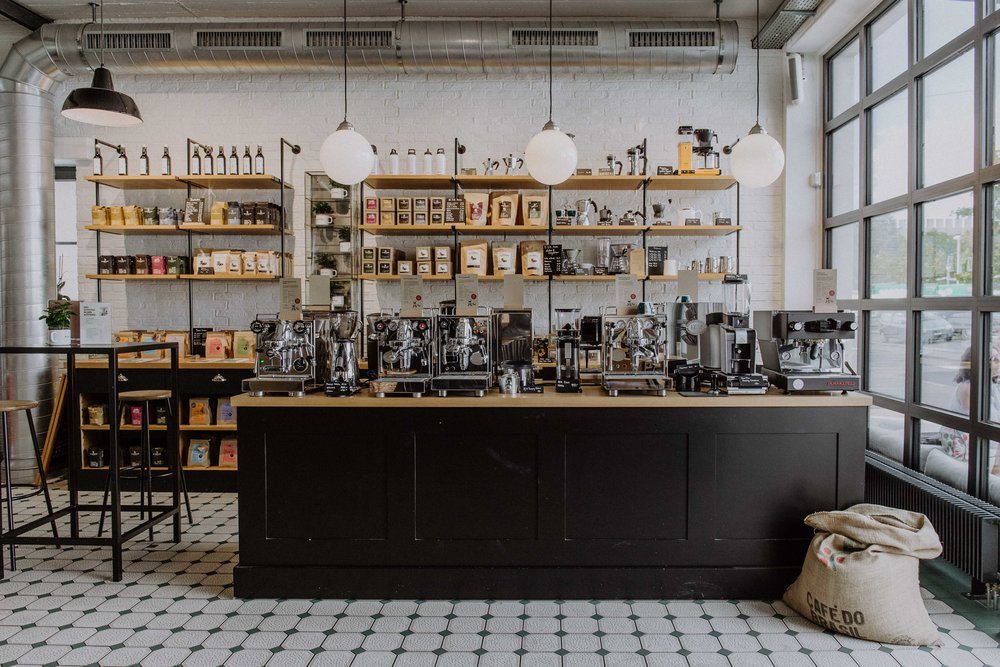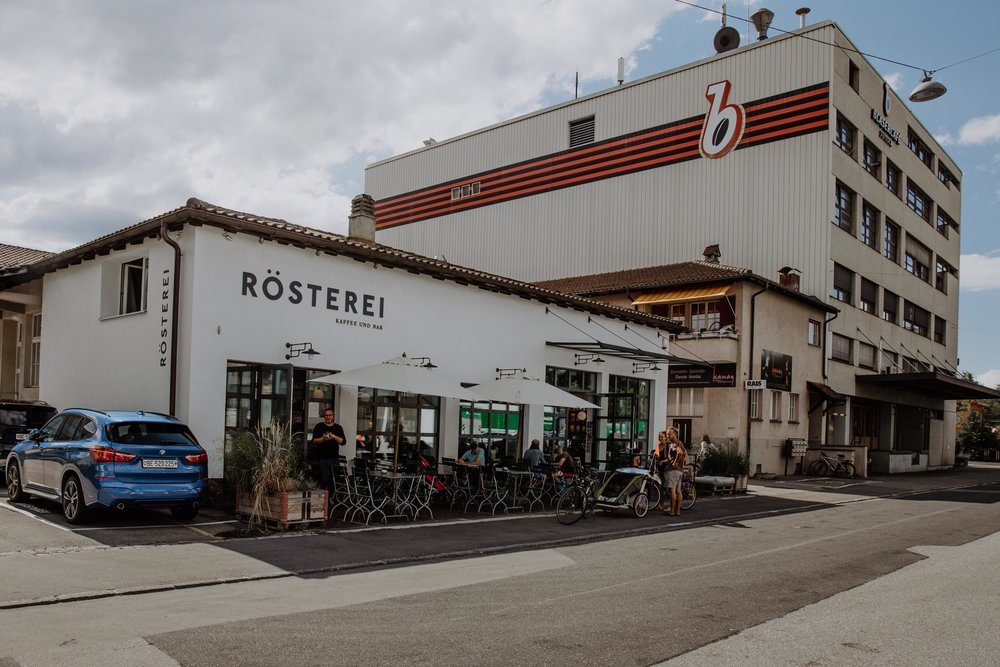 RÖSTEREI is showcasing Blaser Café's specialty coffee line 'Terroir' and several coffee machines for home brewing, including Moccamaster and La Marzocco. The roasting of the Terroir coffees is done at RÖSTEREI rather than in the adjacent factory building. Up to six single origins and plenty of filter methods will leave you spoiled for choice. Apart from Chemex, Kalita, V60 and the Syphon, RÖSTEREI also specializes in brewing an authentic Turkish Coffee. If you're working in the area or just want a hearty snack, there are a few lunch options available too.
Address:
Güterstrasse 6, 3008 Bern
RÖSTEREI @ REINHARD Bakery

If you prefer to stick to the center, RÖSTEREI is sharing a space with Reinhard bakery to offer their coffee closer to the heart of the city, near the train station and other points of interest. You'll find the design here to be very similiar to their main cafe. Apart from coffee and baked goods there's a small retail section offering your favourite coffee makers as well as roasted beans.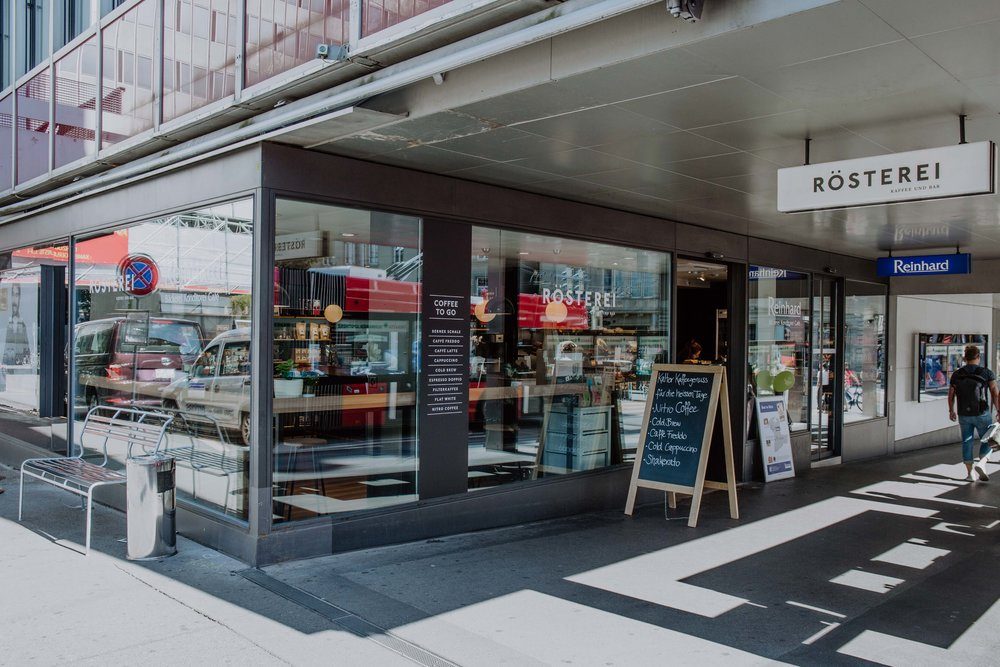 Address:
Bubenbergplatz 10, 3011 Bern
VERSA

As the name suggests, coffee isn't all you'll find at this corner cafe and bar. Functioning as a subsidiary of the Berner institution Adrianos Bar & Café, Versa is actually located right across from its mothership. Adrianos has been around for more than 20 years, and, although slowly adjusting to occurring coffee trends, is still leaning towards the Italian way of making coffee. Versa on the other hand serves estate coffee only and has been doing so for the last 3 years. Espresso based drinks, cold brew, craft beer and aperitifs make up the bulk of the menu. All coffee is sourced directly and roasted by Adrianos. The single-origin selection includes beans from Ethiopia, Costa Rica, and Sumatra. You'll see locals popping in to take a seat at the counter by the window, croissant in one hand and newspaper in the other. On warm and sunny days the terrace is the perfect place to stick around for a while.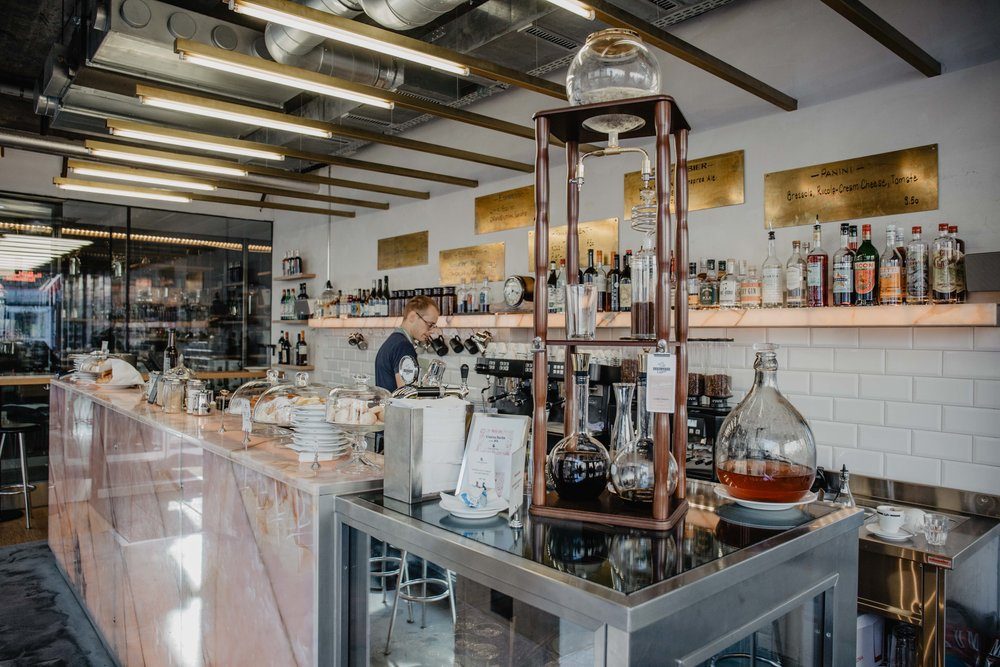 Address:
(former COLONIAL BAR)
Kornhausplatz 11, 3011 Bern