Coffee Table Book – 99 Wonderful Coffee Shops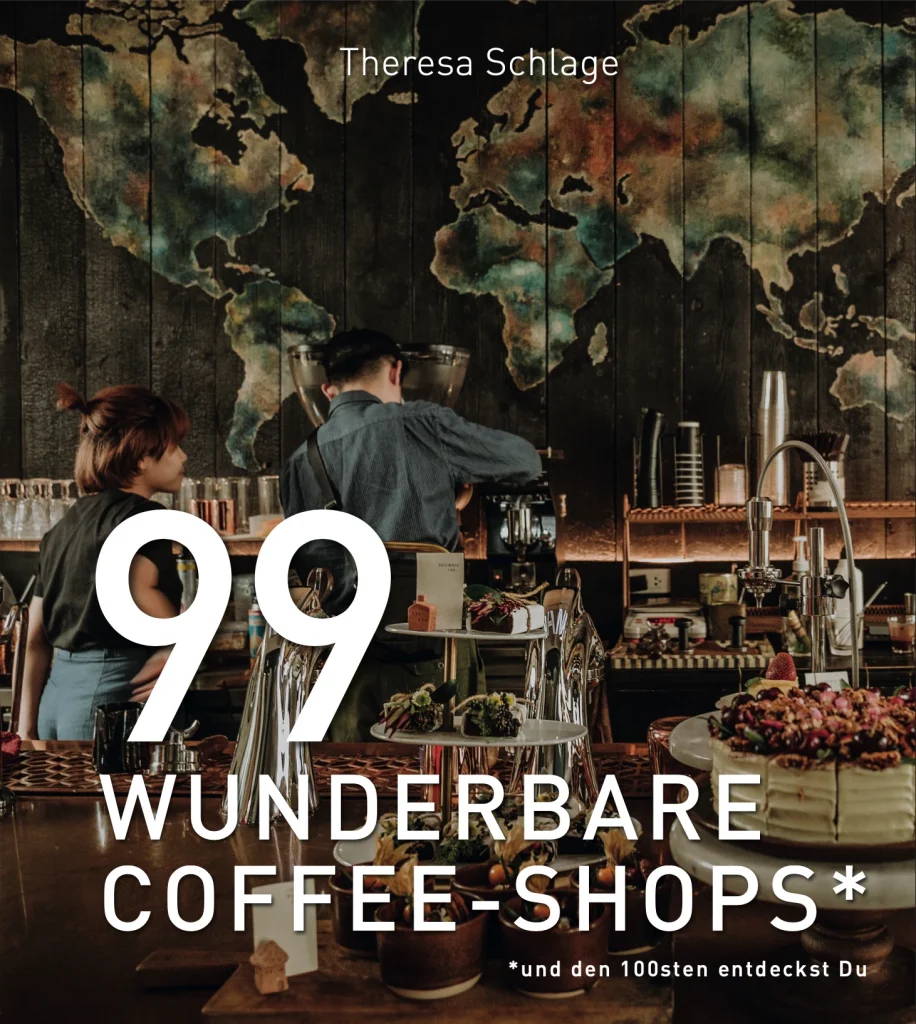 At the time of writing, I have been exploring coffee scenes around the world for 8+ years. During my travels I've encountered fascinating local coffee cultures, truely incredible cafe concepts, and met many inspiring coffee people. Each destination offered a unique tapestry of aromas, flavors, and most importantly, stories.
In this exciting venture, BT Verlag emerged as the perfect collaborator, recognizing the potential of these coffee narratives. Together, we've first woven them into countless articles for crema Magazine, and now, into a captivating volume: "99 Wunderbare Coffee-Shops". This coffee table book isn't just a collection of addresses and locations; it's a gateway to the world of exceptional coffee experiences.
"As a devoted coffee shop enthusiast, I am overjoyed that Resi is opening up her treasure trove of personal experiences and discoveries to us with this ultimate coffee table book."
This coffee table book is an invitation to explore, and to immerse yourself in the global coffee community. As you turn the 224 pages, you'll embark on a journey to vibrant hues of colorful coffee shops, like in Bogotá, you'll be whisked away to Thailand, where impeccably designed coffee shops await and venture to the charming coffee spots of Amsterdam. It's a passport to the world's most remarkable coffee experiences through curated images and texts.
"99 Wunderbare Coffee-Shops" is currently available in German. Grab your copy and discover your next coffee adventure in the BT webshop.
More Tool Guides for Hobby Baristas and Professionals