For now, the roasting is still done in Leuven by Jens himself in the same spirit as before: coffee beans are carefully selected from particular coffee farms and lots, roasts are light and rotate every couple of weeks according to harvesting seasons. The future is looking bright for MOK, as the little white packages make their way through Europe`s finest coffee shops, with Oslo Kaffeebar in Berlin being one of the latest ones to adopt MOK into their repertoir.
Address:
Rue Antoine Dansaert 196
1000 Brussels
Belgium
Parlor Coffee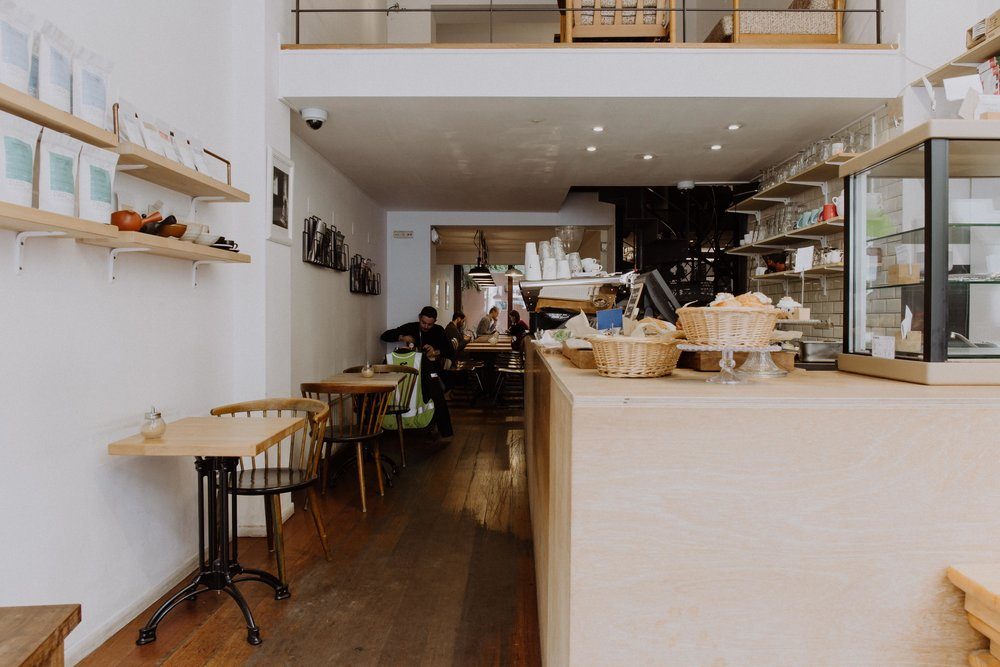 Since 2012 Parlor Coffee is at home in uptown Brussels and shortly after the cafe was opened I've started to be a regular customer here. So it was about time I wrote about one of my favourite coffee places in Brussels, conveniently located in the area of Chatelain, St. Gilles and Louise and luckily for me only a 5 minute walk from my house.
Hardly a day passes by that you won't be welcomed by both Bram and Yumi, partners in crime on a mission to bring high quality, freshly roasted coffee to residents and visitors of Brussels alike. The interior is simple, a barefoot walk on wooden floors paired with a subtle industrial feel created by the lighting hanging from the ceiling. The pale walls are decorated with changing photographs. On Tuesday afternoons, Bram gets busy on the Probat roasting machine standing in the back room to roast the latest beans sourced from a Norwegian supplier that works with small-scale producers who care about the quality, working conditions and sustainablity. The coffee at Parlor has proven to be consistently excellent over the past few years as they pay great attention to detail. Whether you're after filter or espresso, there are different origins the grinders.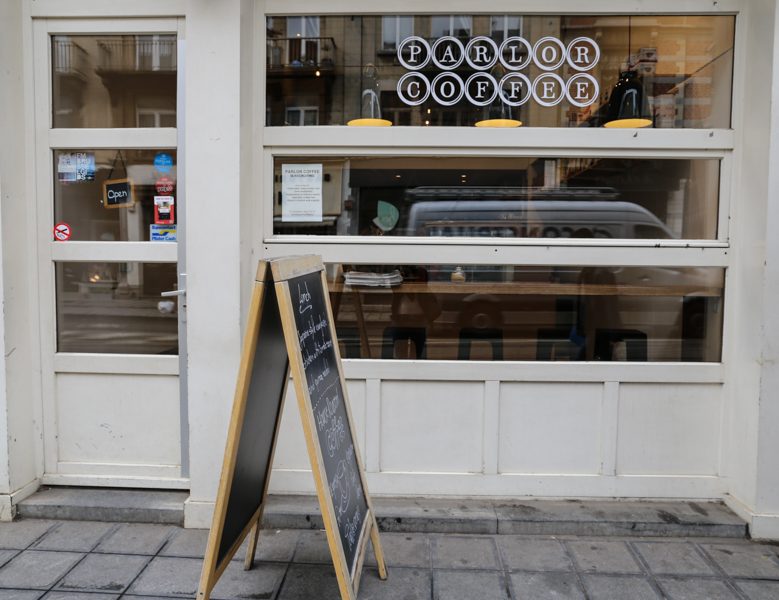 Address:
Chaussée de Charleroi 203
1060 Brussels
Belgium