Why Zermatt is the next big specialty coffee destination in Switzerland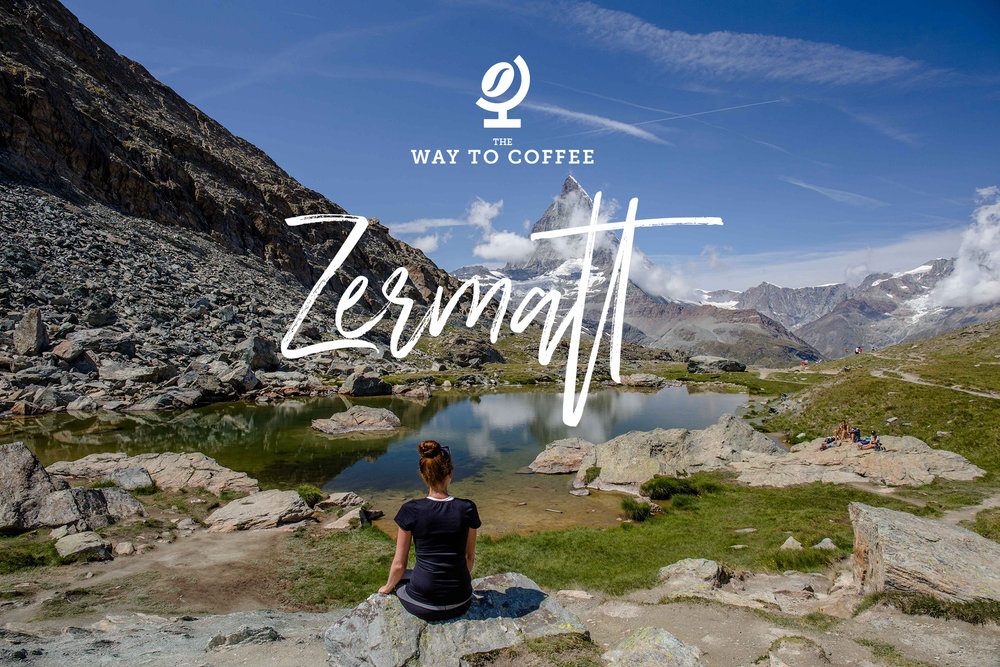 Nothing is more frustrating for a specialty coffee enthusiast than spending the perfect holiday in a breath taking place like, let's say Zermatt in Switzerland, without having a single specialty coffee shop within reach. Either you bring your coffee beans and DIY or you just open up a coffee shop yourself. While this is not quite what happened to Marián, it is getting pretty close.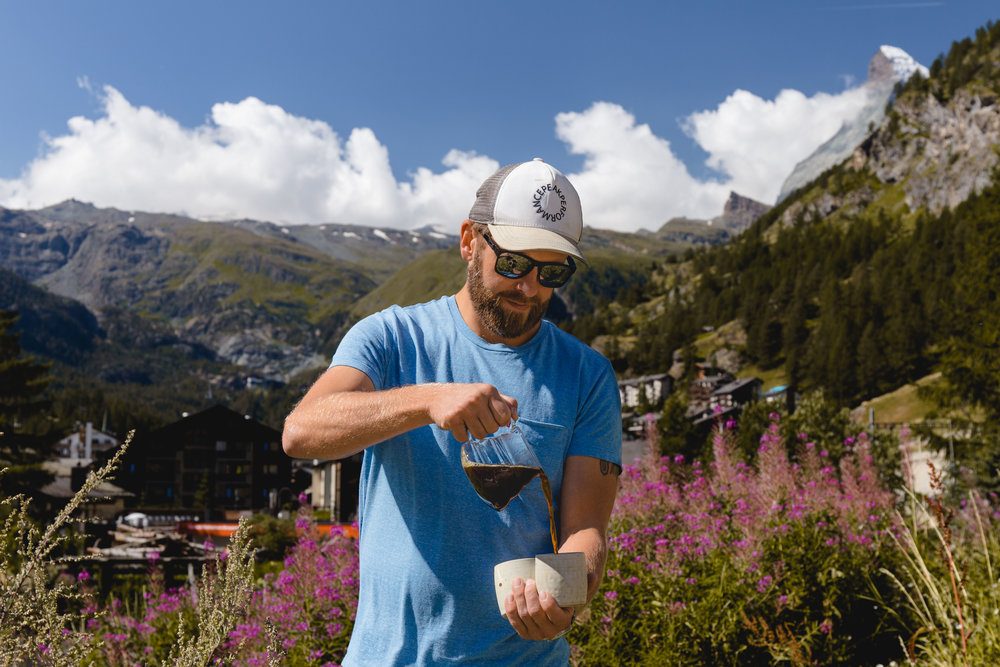 "I'm building a coffee utopia in this place" – Marián
Marián is the founder of Zermatt Rösterei, a specialty coffee roastery currently located in a workshop close to Zermatt station. Having gotten quite passionate about hiking in the mountains, I didn't think twice to combine a tour of the roastery with visiting her majesty the Matterhorn.
Marián, who is originally from the Czech Republic, moved to Zermatt 3 years ago as a private chef from the UK, where he was running Michelin star kitchens and cooked for celebrities such as Nicole Kidman or George Clooney. Something that always bothered him throughout his career was the fact that coffee service was often overlooked – even by the finest restaurants. Through close contact with baristas and mixologists coffee has been on his mind for quite some time as he contemplated changeing careers. So it happened that he already developed his business plan to open a coffee roastery as early as 5 years ago. The plan came into being in May 2017.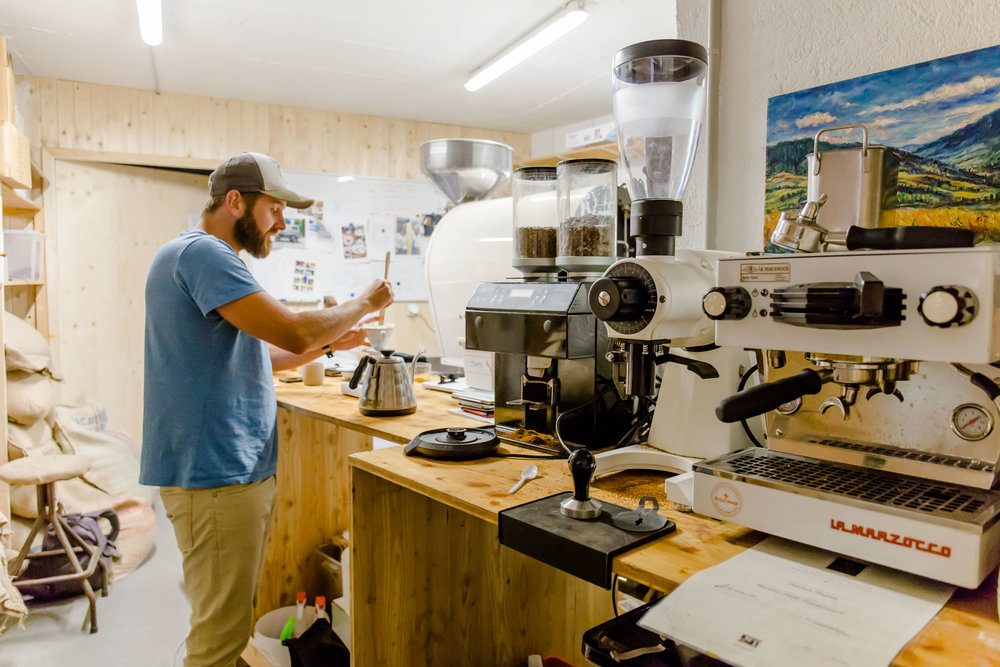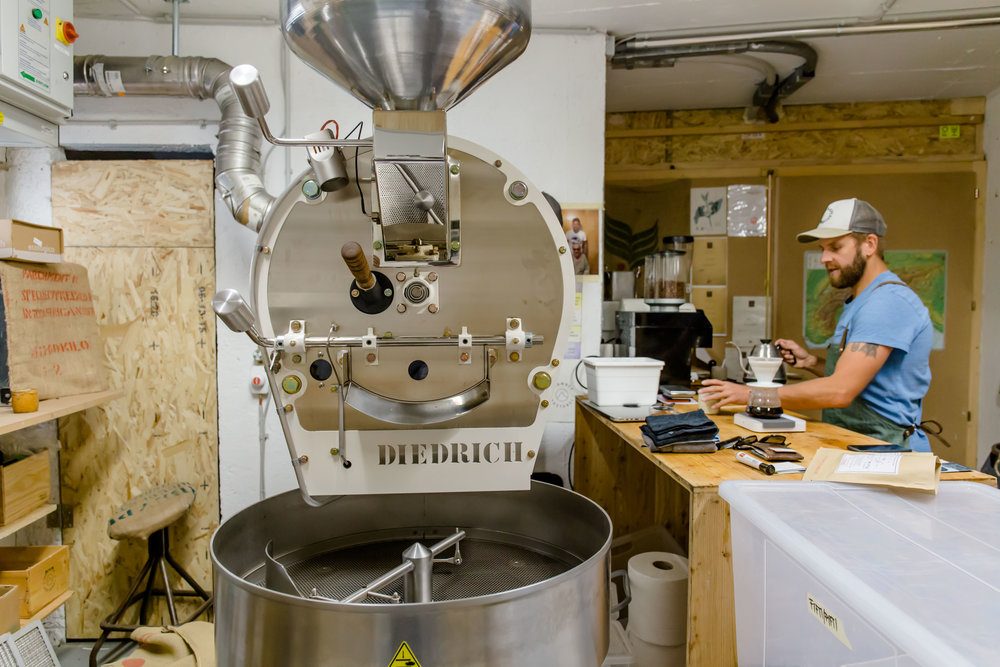 The camp ground I stayed at when visiting Zermatt during my Switzerland coffee tour was very close to the roastery, so I found myself on a Sunday morning crawling out of my tent into Mariáns workshop. The space is compact, to say the least, and every inch seems to have a purpose. Marián grabbed me a chair, placed it between coffee bags lining the floor and poured me a delicious Kenyan filter. I could feel his excitement while he explained the concept behind the roastery and his future business plans. "I'm building a coffee utopia in this place", he said as he fetched four different business cards from a drawer. The roastery will move to a proper space by the end of the year, together with a coffee lab & showroom for espresso machines. With the same breath Marián will open a restaurant called "Aroleid Kollektive" with a full brew menu and a ceramic workshop. To my question whether he ever sleeps he replied with a smile "It's our goal to be the most comprehensive coffee solution in all of Switzerland."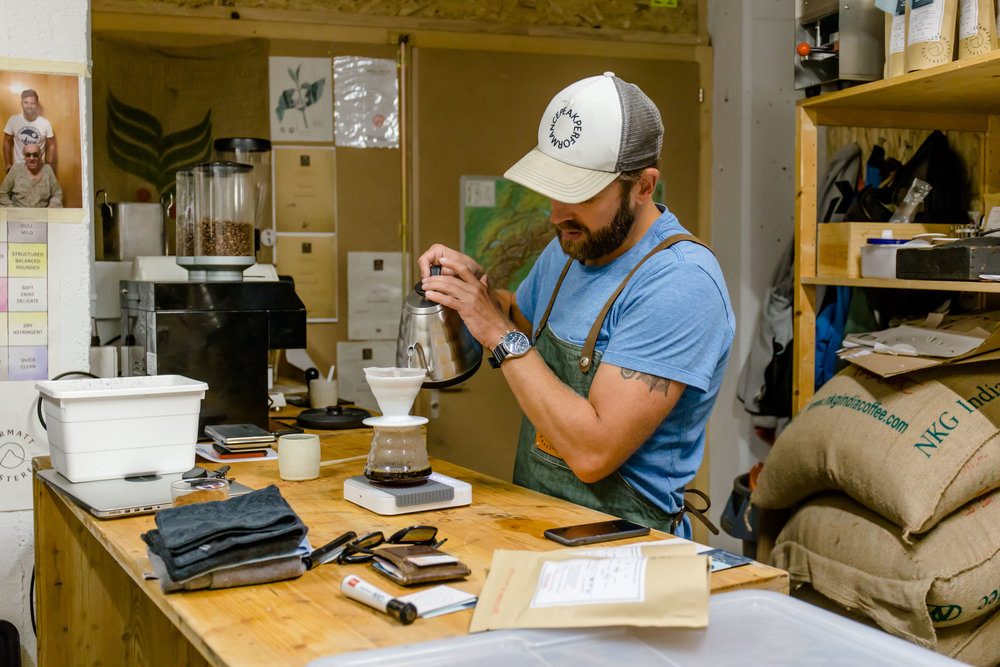 "It's our goal to be the most comprehensive coffee solution in all of Switzerland." – Marián
Marián sources his coffee from a green beans dealer in Zug. "There is no limitation to the service we offer to people." He develops special lines and blends to fit the espresso machines of his clients, which sometimes results in adding a percentage of Robusta, if they ask for it. "Everyone who comes to Zermatt is ready for specialty coffee!" he says. Marián is hopeful that with time and efforts from all local folks the coffee and service culture will improve in the near future. "This place is always busy, so far there hasn't really been a need for change." Indeed Zermatt sees tourists coming from all over the world anytime of the year. While in summer Marían delivers his coffee on an electric bike (there are no cars allowed to enter Zermatt) he switches to a sledge in winter time.
If you are planning to visit Zermatt soon, by the end of the year you'll be able to combine hiking or skiing with a coffee workshop, a ceramics workshop or simply an outstanding dinner followed by quality coffee. There are already a few places in town serving coffee roasted by Zermatt Rösterei. The restaurant Sonnmatten offers cold brew and pour over. They brew your Chemex right at the table for you. The café Petit Royal is using a special blend by Zermatt Rösterei with 30% Robusta and 70% Brazil.
Homemade Café & Shop


Homemade is currently featuring Zermatt Rösterei's single origin from Brazil. Ask specifically for the beans, or else you might be served coffee from a different roastery. It is a really nice spot to unwind after a day of hiking and lots of home made goodies are on display at the bar.
This article is part of a series of coffee stories from Switzerland. Schweiz Tourismus have been amazing in supporting this project. You can find more information about tourism in Switzerland here: www.myswitzerland.com.