7 Easy Ways to Increase Your Cafe's Foot Traffic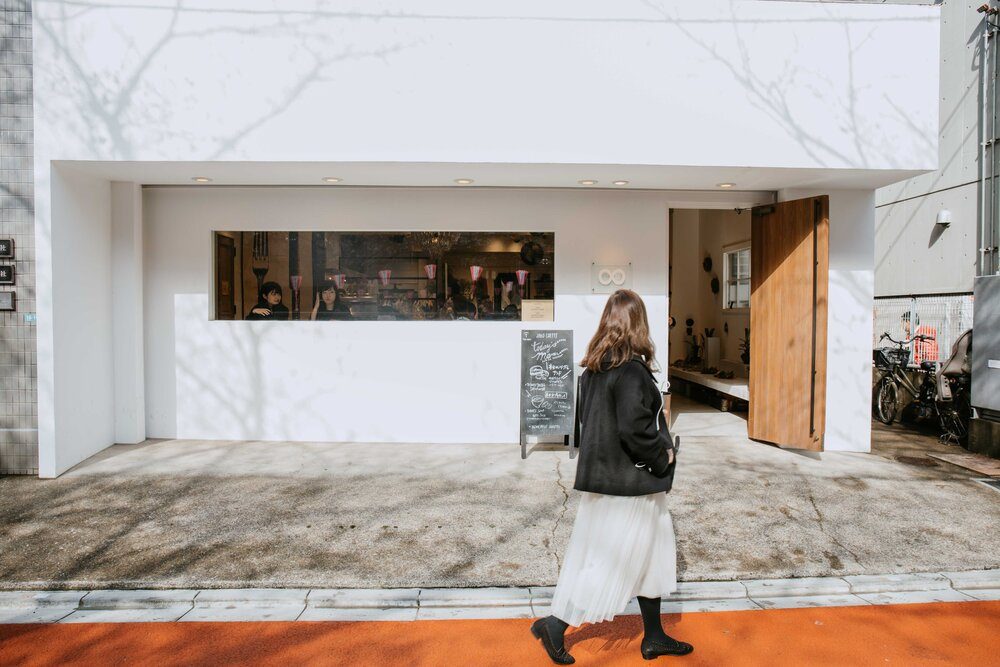 Encourage New Customers to Visit and Keep Them Coming Back
A quiet coffee shop is a perfect place to spend an afternoon reading but it can be bad news for a business owner. Do passersby see your cafe's welcoming exterior and continue walking? How can you convince them to stop by?
A locally owned cafe might not come close to having the marketing budgets of big companies, but don't let that worry you. There are easy ways to encourage more customers to visit your coffee shop without breaking the bank. Here are six great ways to increase foot traffic to your cafe.
Set Up your Local Listings
In today's modern world, we spend a lot of time looking at our phones, so it is essential to list your coffee shop online. Browsing nearby cafes or restaurants on Google Maps when in an unfamiliar neighborhood or city is common practice. Your cafe needs to pop up in the search results! An easy to locate cafe will be a busy cafe.
The first thing to do is to claim your business on Google My Business. It's free, makes your cafe easier to search for online, and will ensure that your business is marked on maps. Plus, customers are more likely to visit a verified business. Completely fill out every section of your business profile. This includes updated hours, a verified address, a website, and a current phone number. Google Insights will show you what users searched before clicking on your page and where they are coming from. Use this information to get a better idea of who your customer base is.
Next, claim your business on Yelp, TripAdvisor, and Facebook. Many of these websites have free metrics which will show you the age ranges and locations of users who click on your cafe's listing. Anywhere a customer may look for your business should be up to date and active. If your hours aren't listed, potential customers may think your cafe is closed and refrain from checking it out. Equally, it can be frustrating for potential customers to pay your cafe a visit only to find themselves standing in front of closed doors.
Additionally, it helps to add high-quality photos of your cafe's exterior, decor, beautiful pour-overs, and menu to every website. Businesses with photos are nearly 50% more likely to have users click for directions on Google than those without.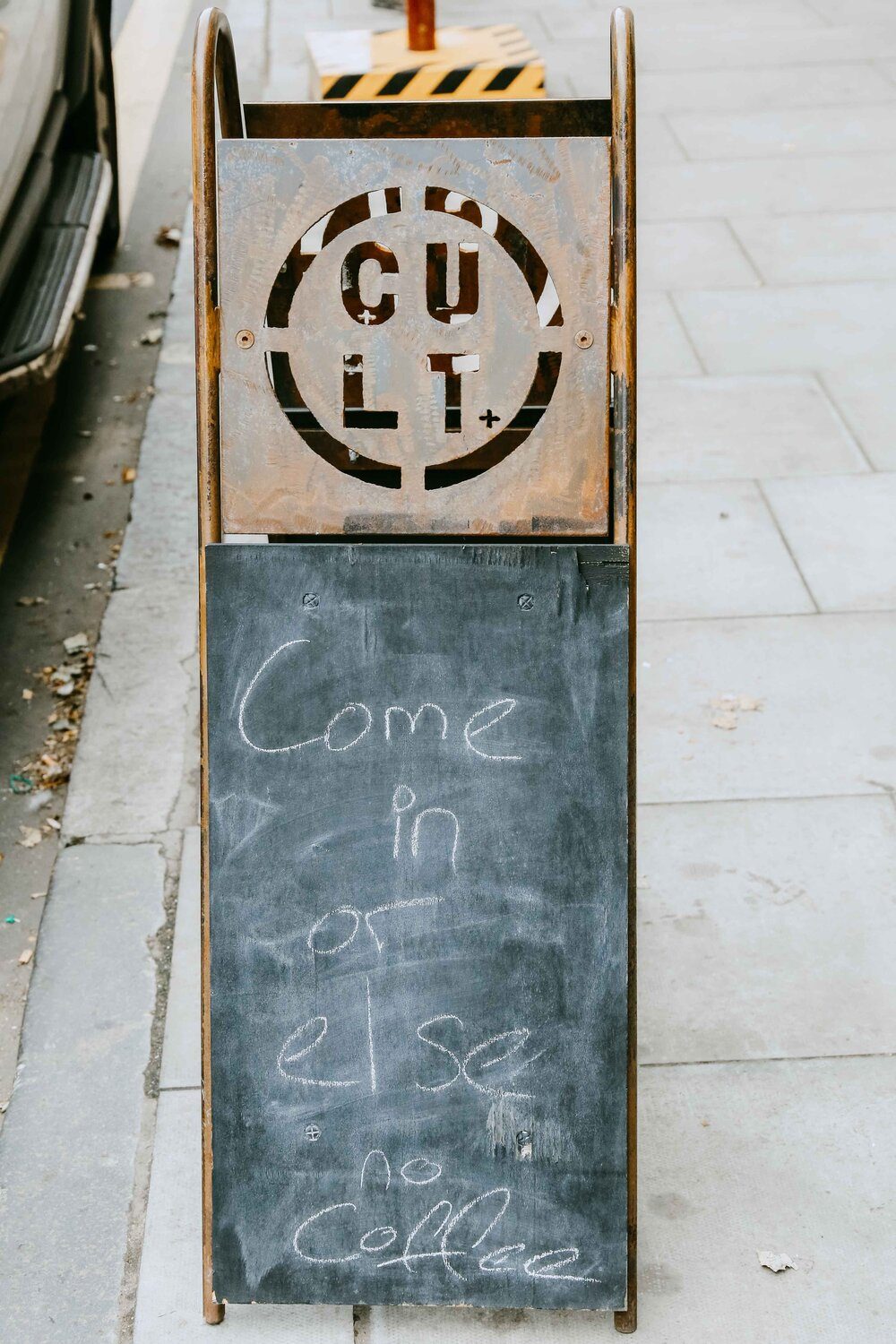 Be Active in the Local Tourism Industry
Visitors in a new city are always looking for the coolest places to hang out. If you are near the center of the city or close to a museum or other landmark, then there is already a lot of organic foot traffic in your neighborhood.
Go around to nearby travel guides, hostels, hotels, and tourism offices and inquire about leaving your business card or flyer. Show them that your cafe is part of the authentic experience of your city. Check with the companies who design the local maps for tourists to see if you can afford a print ad. Tired travelers need a place to sit down and have a little pick-me-up, which means that coffee shops are already popular with tourists. Don't lose that potential business.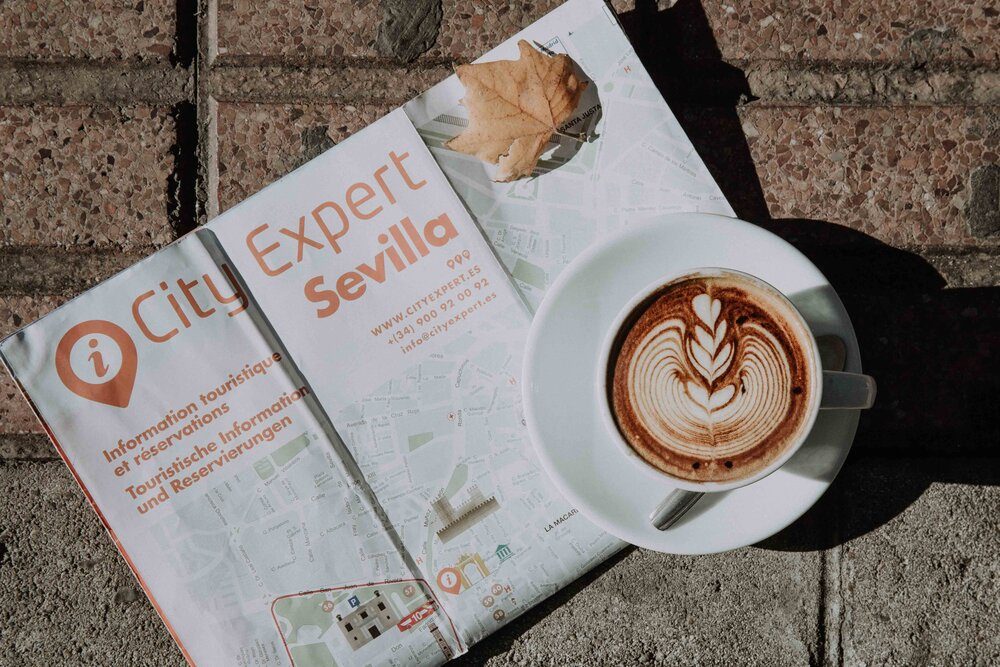 Be Current on Social Media
An active social media presence is a must for modern business. High-quality content on social media will generate buzz for your cafe and intrigue residents and visitors. Use relevant location hashtags to let people know where you are and what your cafe is about. A unique hashtag lets customers know how to reach you and makes your cafe more searchable on Instagram.
Consistently posting stories, engaging with social media users, and uploading creative content makes your cafe´s profile stand out. Read the guide we wrote on how to market your cafe on Instagram and Facebook for more ideas. The more followers and engagement you have, the more others will hear about your coffee shop.
Get the News Out
Being featured in local newspapers or mentioned on local blogs will put your coffee shop in the right spotlight. Reach out to media outlets with a story idea involving your expertise or unique selling point to grab their attention. The key is to position yourself as an active member of your community and provide added value for their readers.
Make Use of the Most Trustworthy Source of Advertising
Existing customers are without a doubt the best marketers for your cafe business. Good word of mouth and positive reviews on Yelp, Tripadvisor & Co. will do wonders in increasing your cafe's foot traffic. Apart from quality menu items, stellar service is essential to ensure your guests have a positive customer experience at your coffee shop. When hiring, consider prioritizing positive vibes and motivation over experience. Take the time to train your employees so that your cafe gains a great reputation for its amazing service.
Respond to reviews to show potential customers that you are an involved business owner. Thank users for taking the time to review your business. If you get a bad review, don't panic. Simply respond politely and apologize without sounding too defensive. It will show others that your cafe is professional and cares about customer experience.
Reward Customer Loyalty
If you dig through my purse, you will find at least five loyalty stamp cards from my favorite coffee shops in the neighborhood. It's a personal touch that makes customers feel involved. When a repeat customer finally reaches a free coffee, they will feel valued and are more likely to return. If you use a square device for your card payments or have an email list, you can send out "free coffee" codes to customers on their birthdays. These little rewards go far when it comes to developing customer loyalty. If customers keep returning, then you won't have to spend as much time and energy finding new ones.
Host Events
One of the best ways to encourage new customers to visit is by hosting events. Regular customers will be likely to invite friends and others can hear about it from Facebook events, Instagram posts, and stories. The event can be anything from an acoustic concert, a cupping experience, a book reading, or an improv night. Get creative and think about events that will really resonate with your local community. For example, a popular cafe in my neighborhood has weekend chess games. As long as you keep it dynamic and fun, people will be interested in coming.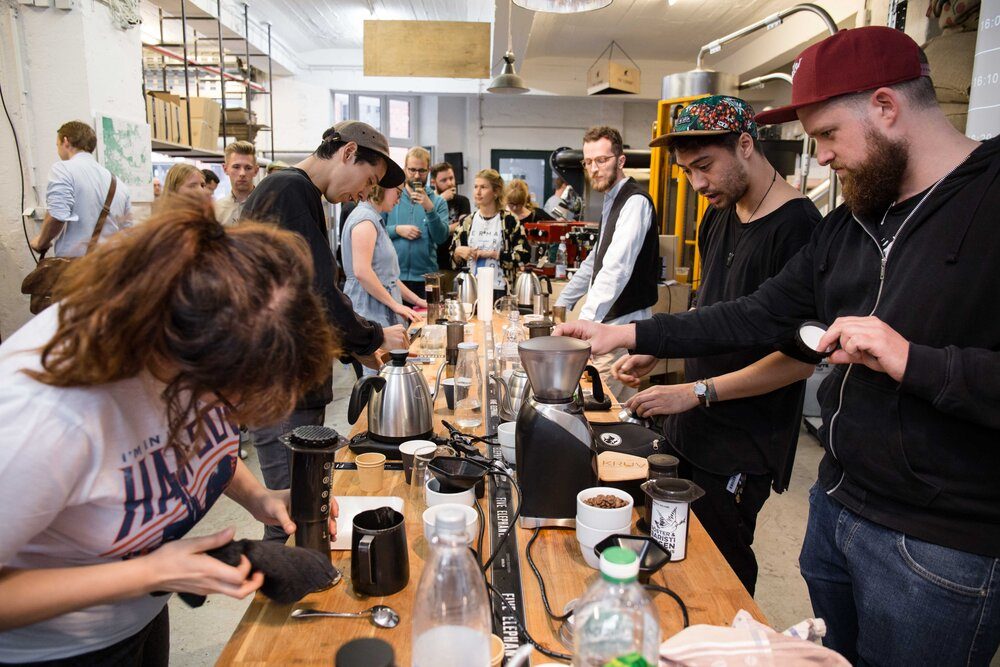 A busy cafe can easily become a meeting place and an important part of the local community. Have you used any of these tips to cultivate a neighborhood atmosphere and increase your number of customers? Let us know!
Written by Bianka Rose Cramblit (main author) and Resi (co-author) for The Way to Coffee.
Bianka discovered her love for specialty coffee while studying English Literature during her university years in the United States. She believes that a cup of coffee is a writer's best companion and is always seeking the best new cafe in each new city she visits. An avid traveler, she has called sunny Madrid her home for the past three years. Her hobbies include baking, yoga, and reading.
If you need help getting your coffee shop off the ground get in touch or find out more about the services I offer here.