Lucerne specialty coffee guide

Café Tacuba
I know it is hard to leave the pretty city center of Lucerne, but trust me when I say, Café Tacuba is worth the extra mile. Located in a residential area south of the center, it has a reputation not only for being one of very few specialty coffee shops in town, but also because of the eternal sunshine running it: Manolo from El Salvador!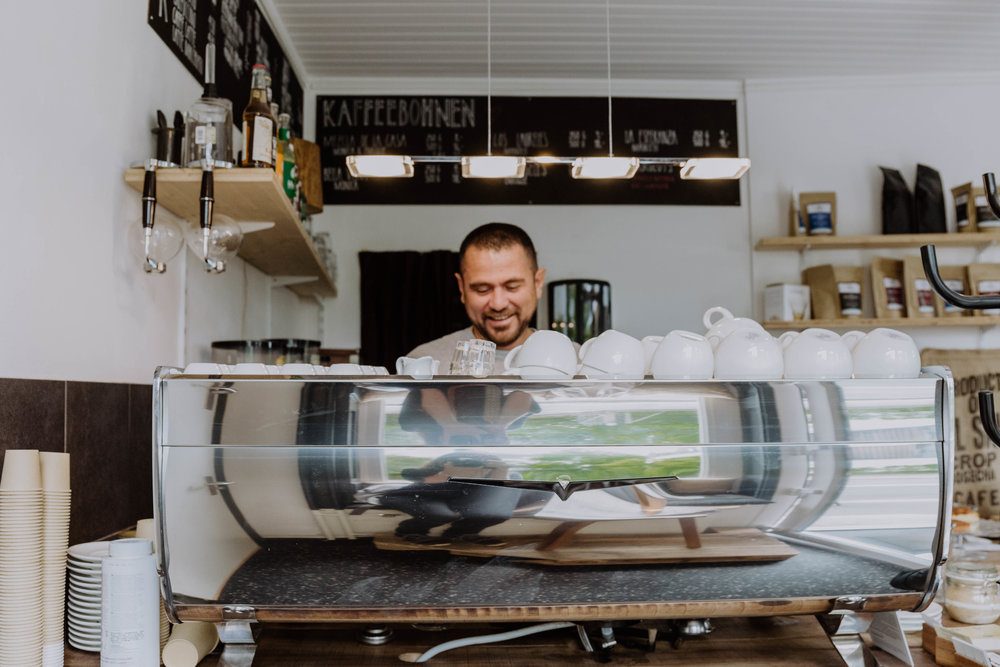 Café Tacuba replaces Grüezi with Hola and furnitures with coffee bags. The menu is plentiful and fully transparent in terms of origin and variety of the coffee. Manolo used to work on his family's coffee farm back in El Salvador and knows first hand how much effort coffee farmers put into developing the quality of their beans. One and a half years ago he opened his roastery and café together with business partner Nick. "The first six months I thought to myself, what am I doing here. But slowly people started coming.". Manolo sources most of the coffee directly from 10-15 farms in El Salvador, including his family's farms. "I have to roast the coffee darker than I'd like to, because it is what people want", he says while pulling a shot of espresso for me with a Pacamara natural from the farm Bella Vista. His coffee ranges from 84 to 91 points according to the standards of the Specialty Coffee Association. Even though Manolo only sells a filter coffee every two weeks or so, the menu holds plenty of pour over options, from Chemex to V60, Aeropress and Syphon.
A couple of times per year Manolo travels back to El Salvador to support farmers in developing their coffee. Just recently his family started planting coffee trees of the Geisha variety at 1400m. It might be due to his background as a coffee producer, but Manolo's appreciation and passion for coffee is contagious. At Café Tacuba guests can learn about coffee and origin first hand, sit by the roaster or simply enjoy a cuppa in the lush outside garden.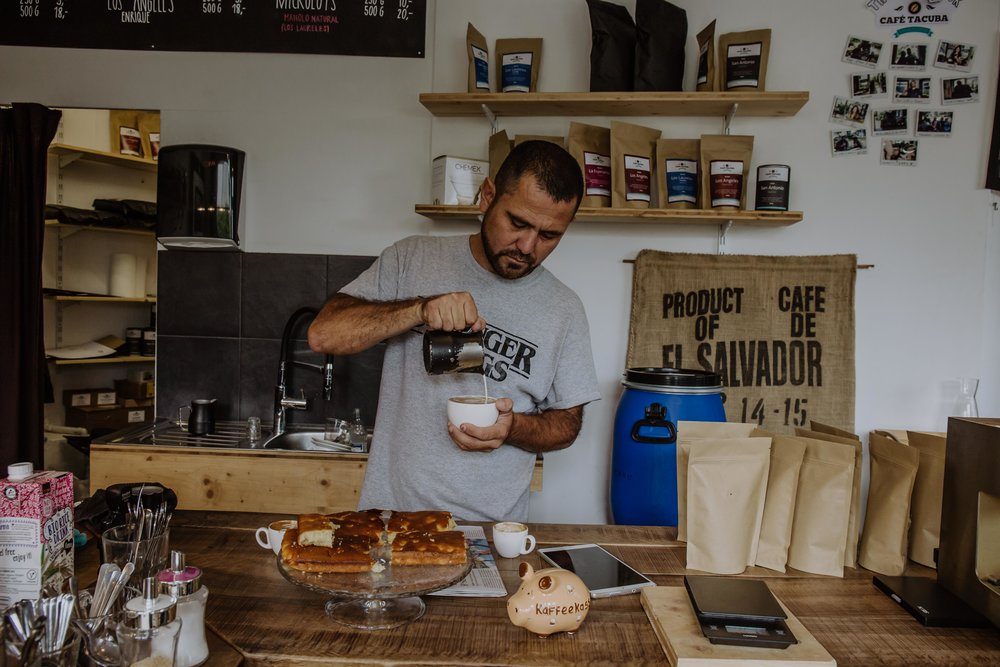 Address:
Eichwaldstrasse 10
6005 Luzern
Koffeinshop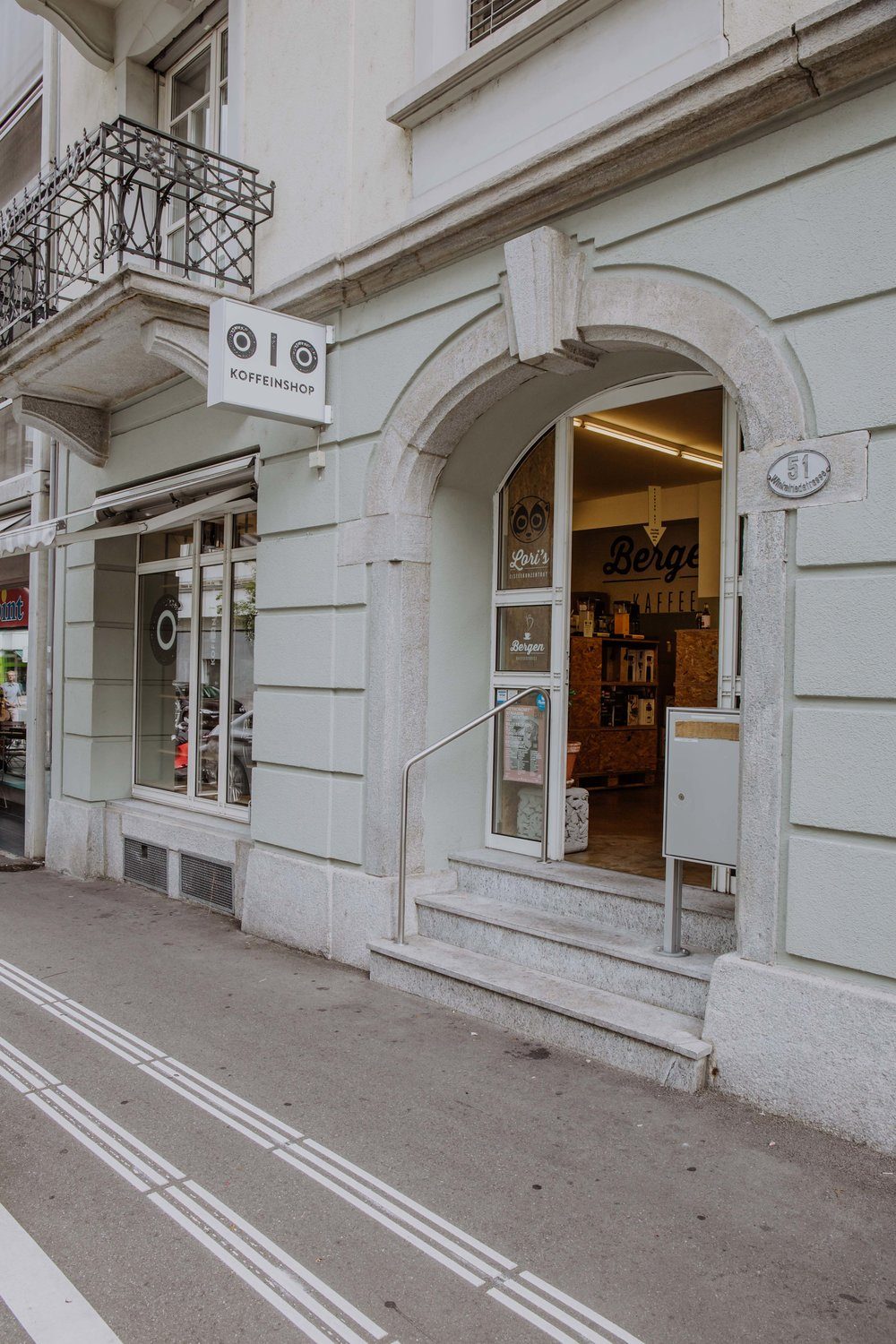 The only other place selling Café Tacuba in Luzern is Koffeinshop. While not a coffee shop, it is a great address to get your coffee equipment from. These guys sell espresso machines from Rocket, ECM as well as Rancilio and a great variety of pour over methods.
Address:
Winkelriedstrasse 51
6003 Luzern
Kaspar

Although not entirely a specialty coffee shop, the café and bar Kaspar does serve single origin espresso and milk based drinks exclusively with beans roasted by Miro Manufactura de Café from Zurich. Co-owner Mahyar told me that the reactions to their coffee from Honduras is divided, there are those who love it and the more traditional coffee drinkers who are sceptical. Kaspar is located close to the train station in Lucerne. The opening was only in May 2018 and already the place was buzzing when I visited.
Address:
Hirschmattstrasse 24
6003 Luzern
hässig & hässig micro roastery
The specialty coffee roastery hässig & hässig is operating since 2015 in Bruchstrasse 44, where they share a space with the shop Portmanngrafik. It is open from Thursday to Saturday and coffees can be bought directly at the store.
This article is part of a series of coffee stories from Switzerland. Schweiz Tourismus have been amazing in supporting this project. You can find more information about tourism in Switzerland here: www.myswitzerland.com.