Best Cafes for Specialty Coffee in Porto
Coffee is without a doubt a staple in the average Portuguese diet. Surprisingly, overly dark roasted coffee that has you craving for sugar and milk is still the norm in many bars and cafes around town. Since 2017 the specialty coffee scene has been emerging and independent roasters and cafes can now be found all over Porto, if you know where to look.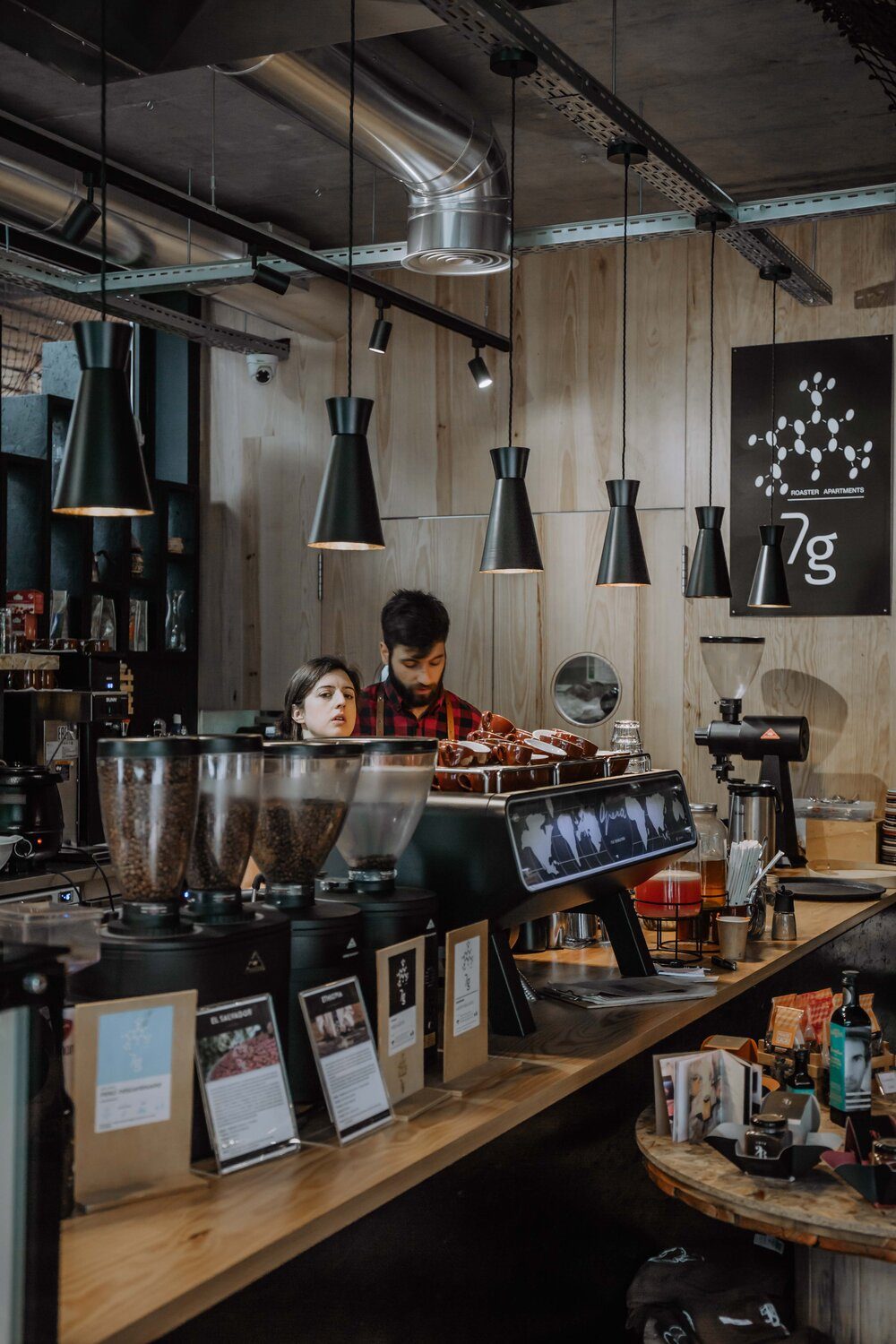 Across the bridge from Porto and just a stone throws from the Southern banks of the powerful Douro River, you will find 7g.roaster. This specialty cafe brings a much-needed dose of caffeine to the historic town of Gaia, the heart of port wine production. 
Arabica beans are sourced from around the world, from collectives in Ethiopia to sustainable farms in Ecuador. Everything is then roasted in-house, for an unbelievably delicious and complex cup of coffee. Ask about new varieties in the grinder when you visit, there's always a special treat waiting. The long wooden tables and cozy shaded terrace make for a homey but modern vibe. 
7g.roaster is known almost as much for its food as it is for its coffee. Soup, toast, and cocktails are available every day on the lunch menu. Extravagant stacks of pancakes are the stars of their popular weekend brunches.
Address:
Rua de França Nº 26 Vila Nova de Gaia, Portugal
C'Alma Specialty Coffee Room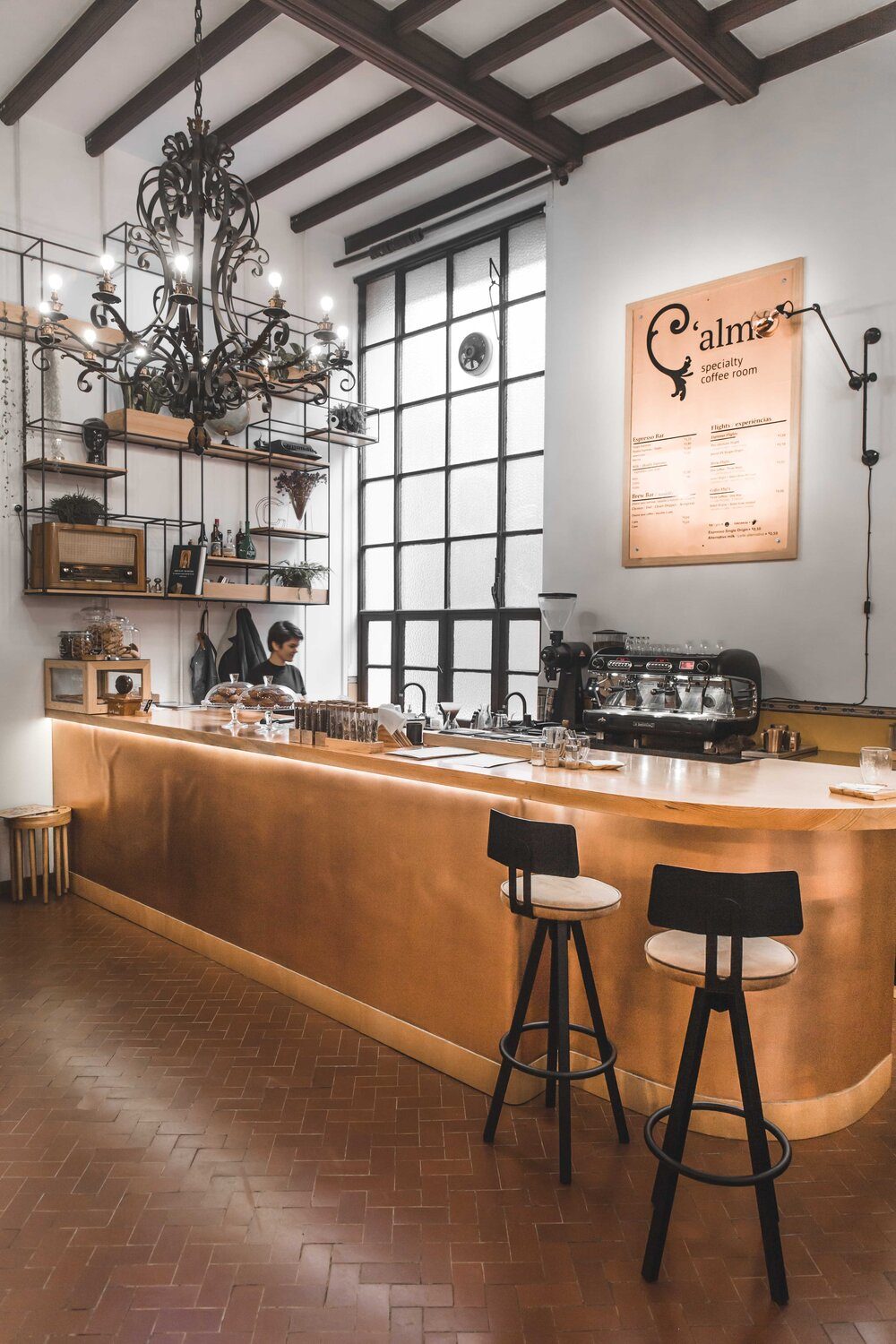 Located in downtown Porto, C'Alma Speciality Coffee Room proudly celebrated its 1 year anniversary in July 2019. They collaborated with local roasting company 7g.roasters to create their espresso house blend. C'Alma also sells filter coffee from other single-origin roasters like Underdog and Vernazzza.
C'Alma is inside of the one-of-a-kind Ateneu Comercial do Porto building and has high ceilings, ornate windows, lush plants, and yellow Portugues tiles. The owners wanted to create a cozy ambiance where guests can enjoy specialty coffee in peace. A piano sits at the front and music is frequently played, adding to the tranquil atmosphere of C'Alma. 
Address:
R. de Passos Manuel 44, 4000-381 Porto, Portugal
Combi Coffee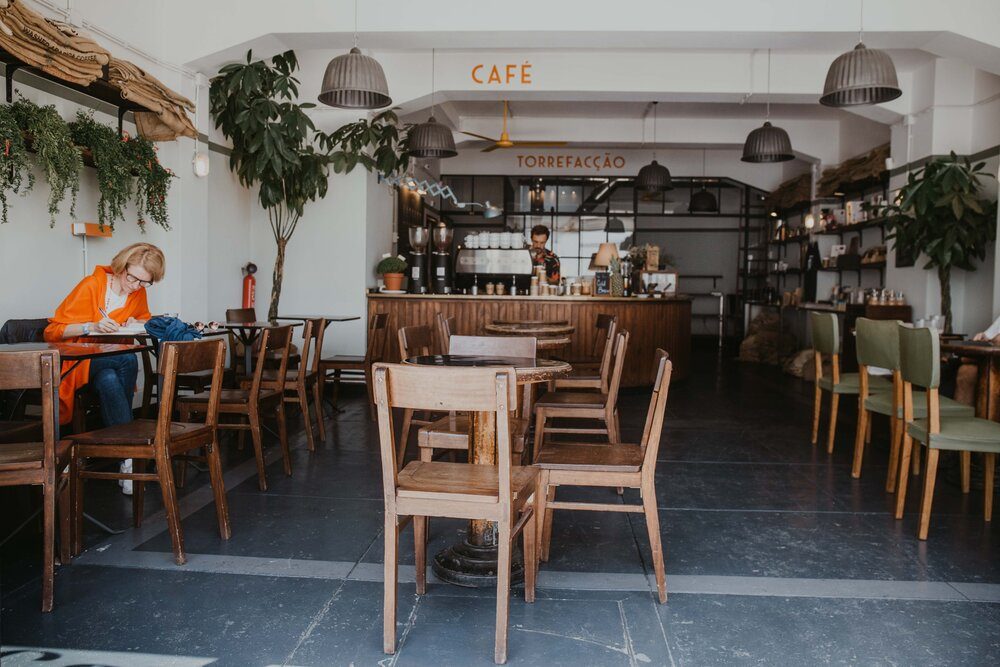 Debuting as a mobile coffee bar, Combi Coffee has since opened a popular physical location in Porto. This independent cafe sources all of its beans and roasts in-house every Monday. Customers are welcome to look through the floor to ceiling windows in the back of the shop to observe the roasting process. 
Its stark black facade with bright white contrasting letters makes Combi stand out in a city of blue tiles. Taste the house blend, which is a mix of Arabica beans from Brazil, Colombia, and Guatemala. Their menu is small, with pastries and different varieties of toast. If you are lucky, you might see their vintage pastel green van around town, offering up coffee to go. 
Address:
Rua de Morgado Mateus n°29, Porto
Chá das Cinco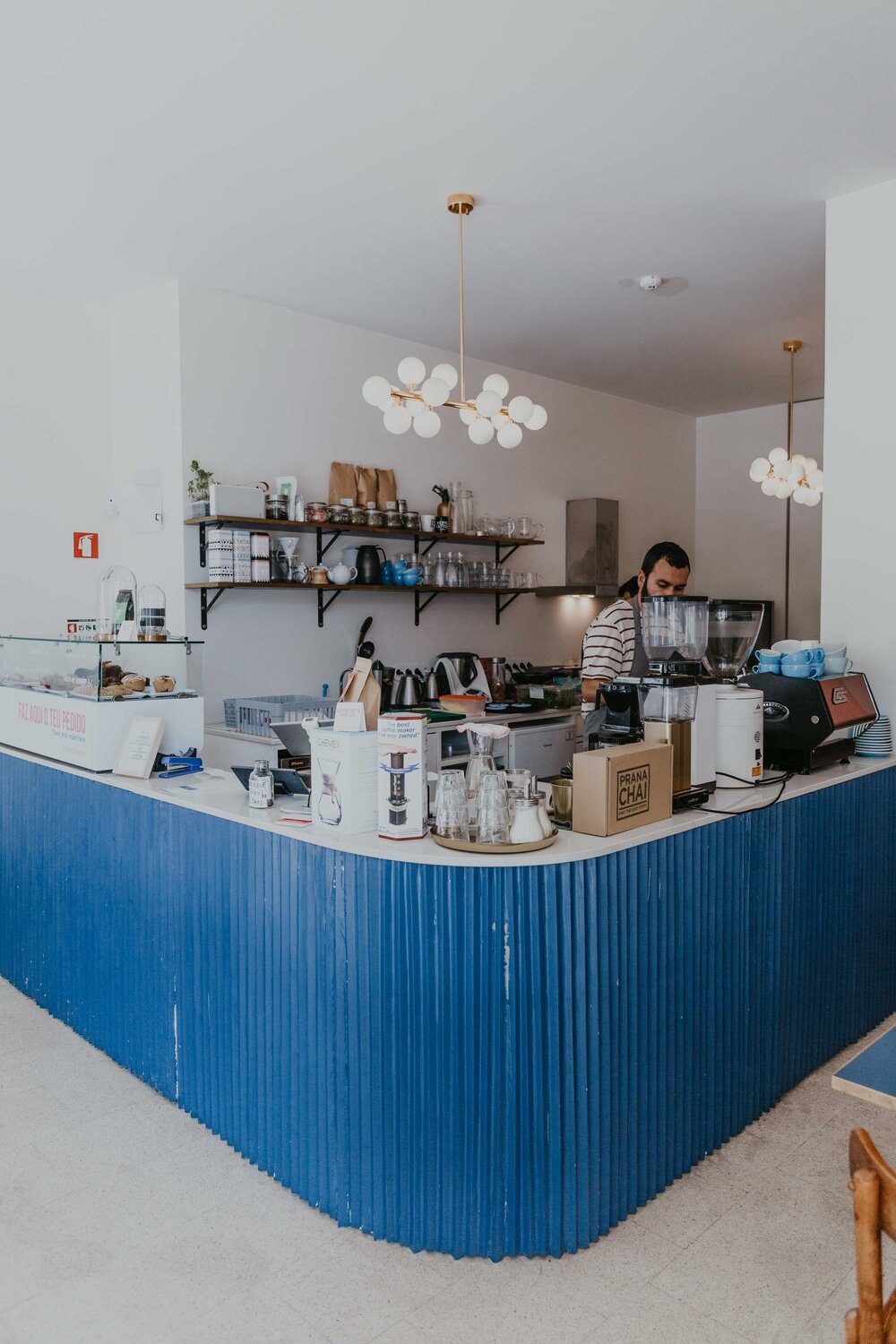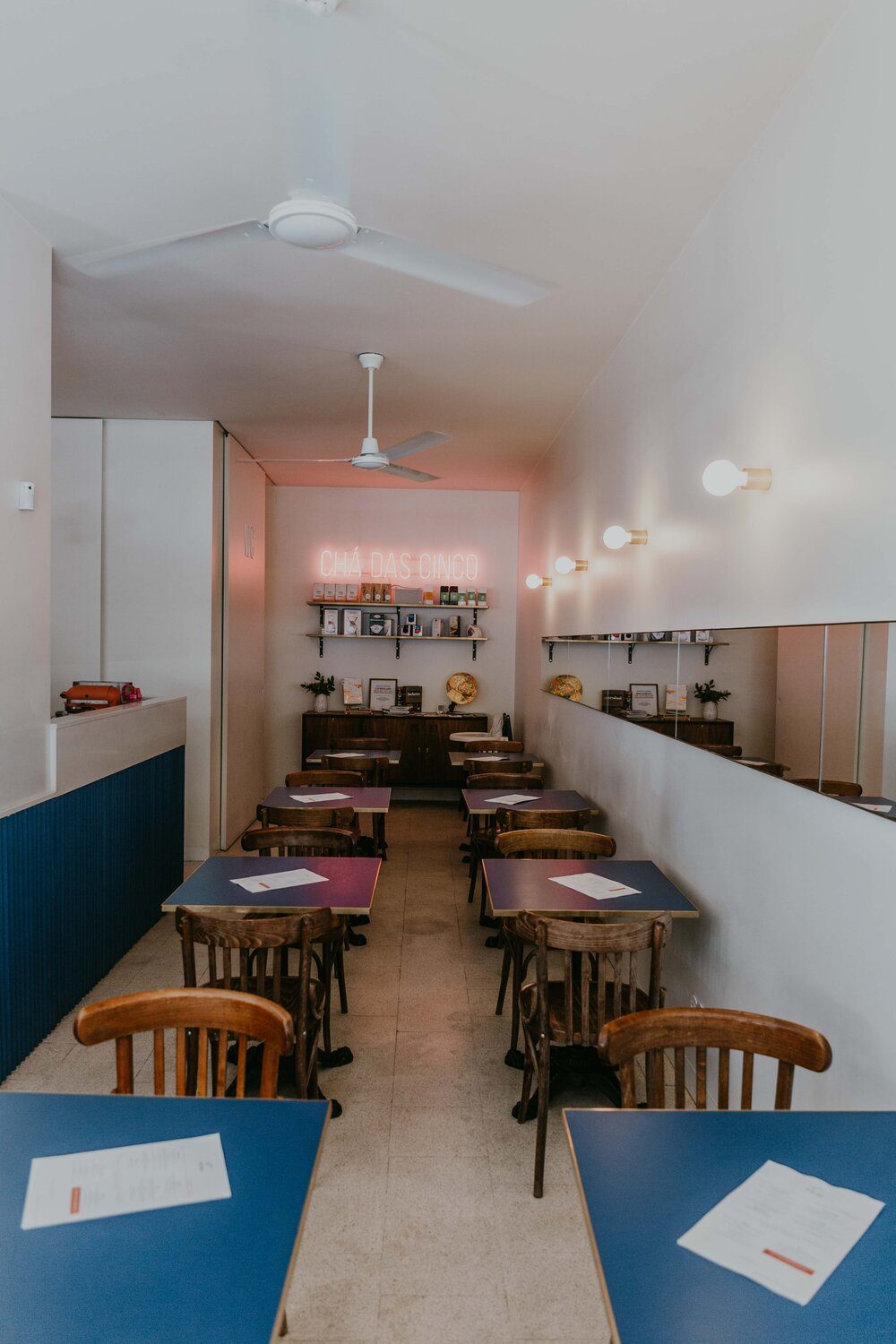 Located just outside of the main tourist center, Chá das Cinco is the ideal cafe for getting away from the hustle and bustle of Porto. With neon lights, a clean white decor, and colorful sprinkled desserts, Chas das Cinco is the right kind of cute. All of their pastries and cakes are made in house and they offer workshops so you can bake the same magic at home. Don't miss their brunch menu, complete with fluffy pancakes topped with fresh fruit. 
The team at Chá das Cinco is passionate about bringing specialty coffee to Porto. They serve high-quality beans from rotating roasters to give you the best cup of coffee. Try their single-origin espresso or opt for a pour-over alongside a home made dessert.
Address:
Praça da Alegria 63, 4000-029 Porto, Portugal
Mesa 325
Located away from downtown in the Bonfim neighborhood, Mesa 325, was one of Porto's first popular specialty coffee shops. This cozy stone-walled cafe is known for its picture-perfect pour-overs and healthy bagel sandwiches. Made from single-origin beans, the coffee is served in a variety of ways, from cold brew to V60, Chemex, AeroPress and regular espresso-based options. The laid back atmosphere in Mesa 325 makes it popular for those wanting to read a book or take a break after a day of walking. 
Address:
Av. de Camilo 325, 4300-295 Porto, Portugal
SO Coffee Roasters @Roastery and Shop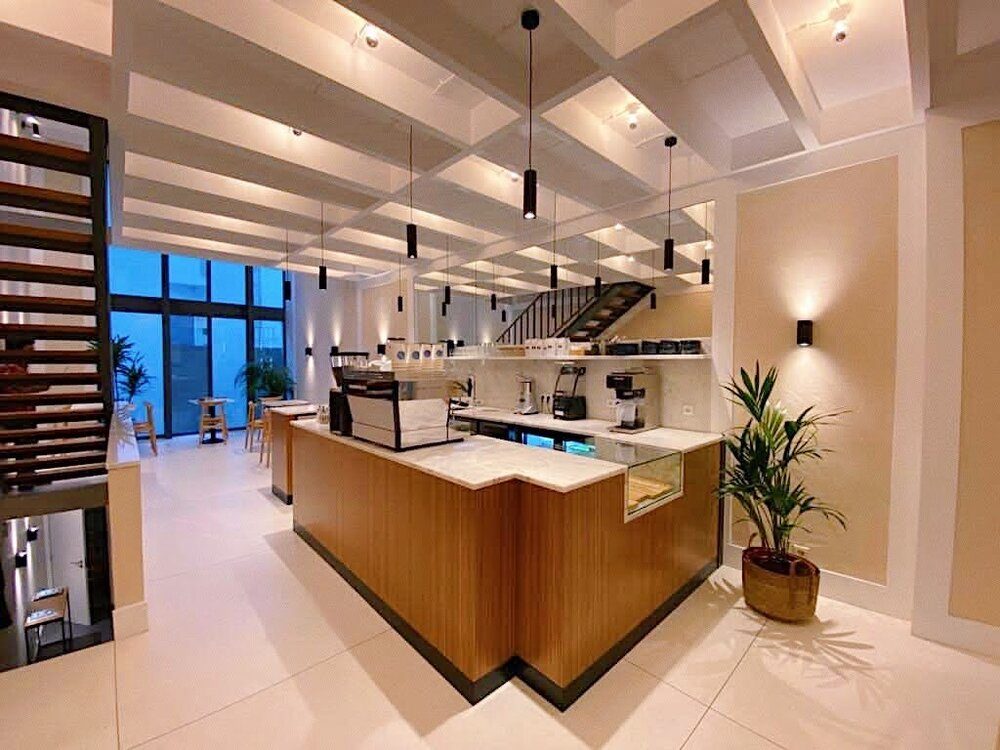 Photo credit: SO Coffee Roasters
With two locations in Porto and one in Lisbon, SO Coffee Roasters are dedicated to spreading the word about specialty coffee in Portugal. The Roastery / Cafe is located in a clean, full-of-light space with three floors in the city center of Porto. New roasts are being released monthly depending on what coffees are in season. What sets SO Coffee Roasters apart is their engagement with the local community and the incredibly welcoming atmosphere they managed to create.
Address:
Rua Sá de Noronha 119, Porto
Booínga – Oporto Coffee Roasters
Booínga was founded 10 kilometers northwest of Porto in Matosinhos. Co-owner Carlos loves sharing his passion and knowledge with his guests. Booínga even offers an immersive "coffee tasting experience" for those who want a tour of their mostly organic in-house roasted coffees. Enjoy a filtered slow coffee (the owners' preferred style) or a quick espresso from origin countries such as Costa Rica, Brasil, Ethipia or Burundi. The compact space is also used to showcase coffee equipment for home brewers. Their latest edition is the Moccamaster.
Address:
R. Mouzinho de Albuquerque 449, 4450-206 Matosinhos, Portugal