Cafe-Hopping like a local: Best Cafes in KL
In major Asian cities like Kuala Lumpur cafe-hopping is considered a sport. You'll hardly find anyone taking the first sip without snapping a picture of the stylish cafe interior and posting it on Instagram first. I embraced this culture and discovered some excellent specialty coffee shops in Kuala Lumpur that also make for great photo locations. As you can read on my blog post about the typical local cuppa, coffee in Malaysia is normally a strong, bitter brew of mostly Liberica beans. Thankfully, the third wave is spreading as fast in KL as it is in other bigger cities in the region, like Penang, and the days of adding tons of sugar to make your cup drinkable are numbered. Check out the best cafes in KL for a good cup of coffee and something extra for the eye.
VCR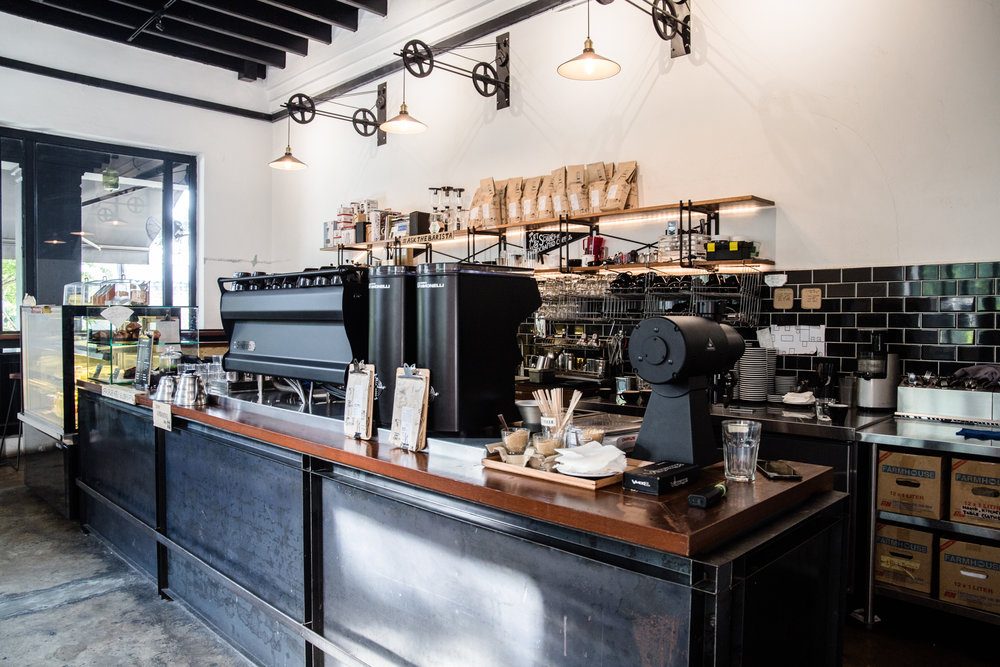 When you're a coffee lover like me, you're not only heading to VCR for their great coffee, but to get a chance to meet one of the renowned baristas too. When you visit this specialty cafe it's like your pour over coffee will be served by a Brewers Cup Champion or your beautiful cappuccino poured by a Barista or Latte Art Champion. The excellent breakfast – VCR offers several options like brioche, French Toast & granola – are another draw that makes this cafe a must visit in KL.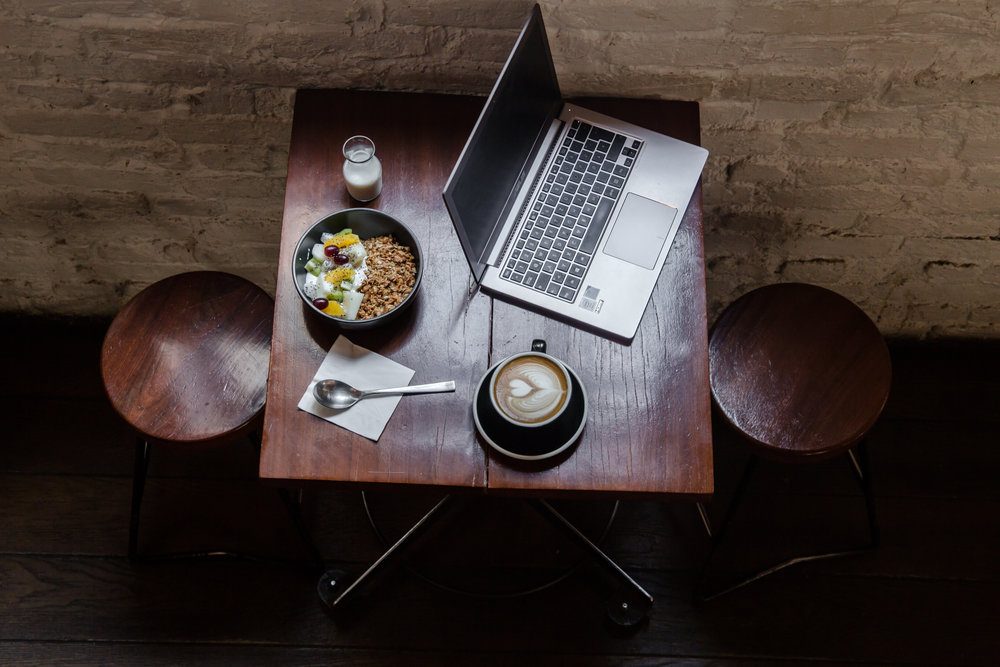 VCR is located close to the bustling Berjaya Times Square, one of KL's major shopping malls. When stepping inside the café, though, it is calm and inviting, intensified by the dark brown wooden and steel furnishing. Two floors and an outside seating area give space for many coffee fans; so don't worry about not finding a seat.
You can tell by their coffee equipment and machines that VCR are very serious and professional about brewing coffee. During the time of my visit VCR had beans from regional roasters such as the Roast Things based in Bangkok but in the meantime they have started to take roasting into their own hands. When you've tried all the different options on the menu, head to their second café location in Bangsar.
Address:
2, Jalan Galloway
Bukit Bintang, Kuala Lumpur
Malaysia
Pulp by Papa Palheta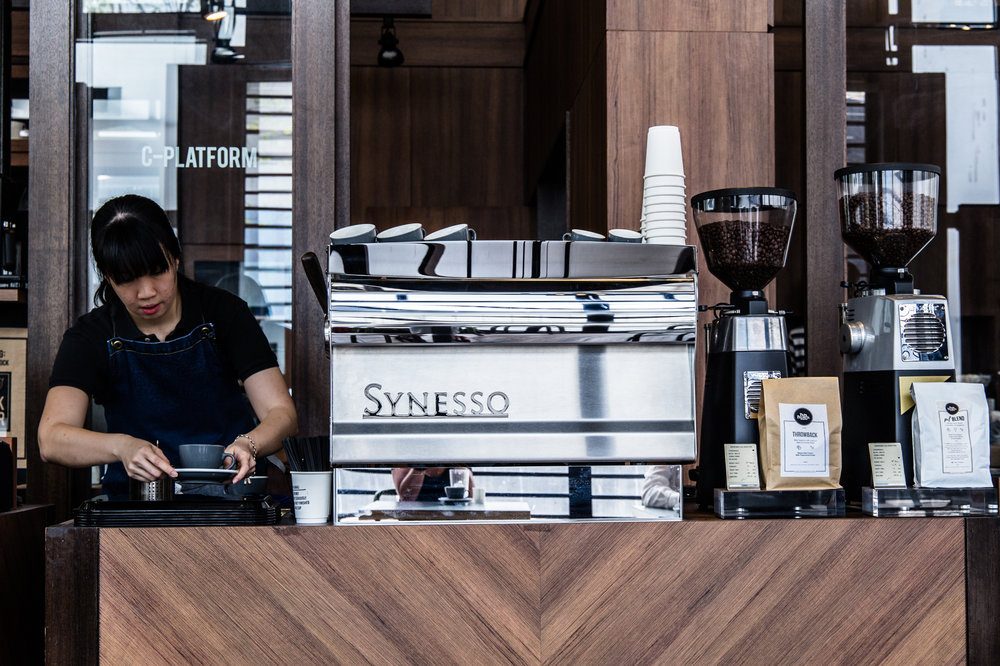 This coffee shop was recommended to me by a friend from Ninepress in Singapore. Pulp is not only the satellite shop of Singaporean coffee business Papa Palheta, but also their flagship store in Malaysia. And, what an impressive one at that! The mobile counters and the whole store concept design enables the customer to step real close and have a sneak over the shoulders of the baristas at work and ask questions about brewing methods and recipes, like I usually do.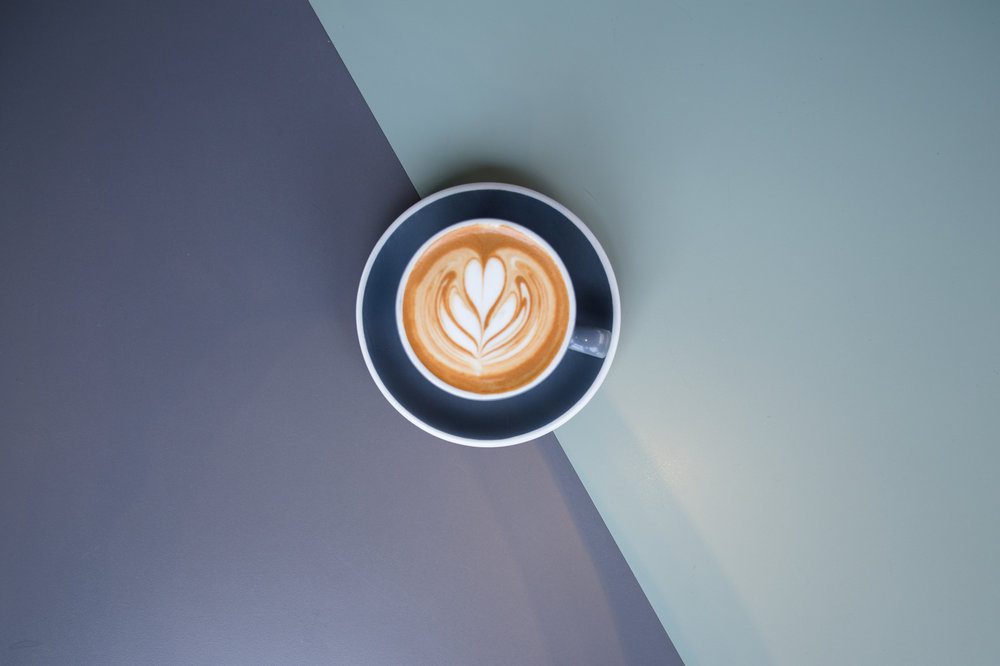 The flagship store is a combination of café, retail store and roastery with a show-/cupping room as well as a workshop area for the maintenance of their espresso machines. If you're visiting this shop on the weekend make sure to take part in one of the cuppings they host Saturdays. Nevermind if you can't make it, Pulp always offers 4-5 filter coffees to try-taste: Small cups are provided to help yourself, too. Amazing approach to try their excellent beans, ranging from filter to espresso options.
Address:
29, Jalan Riong
Bangsar, Kuala Lumpur
Malaysia
Merchant's Lane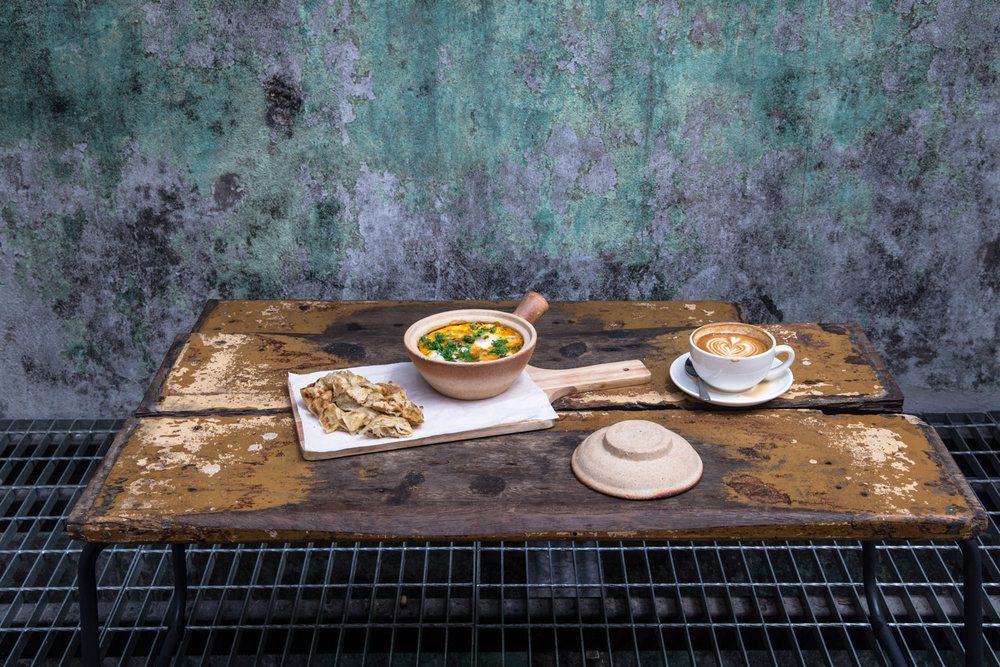 Merchant's Lane is like walking into the past while nibbling on fusion food and drinking coffee so good it must be from the future! Once upon a time a brothel was situated in the very space – if the colourful walls could talk they'd tell fascinating stories I'm sure. I fell in love with the incredible set-up of Merchant's Lane, especially the menionted walls with peeling paint that might be as old as the traditional shophouse building itself. Co-founder Ken Ho had the mission to maintain as much of the original appearance as possible while adding antiques and Malaysian Chinese elements that make for a cosy atmosphere.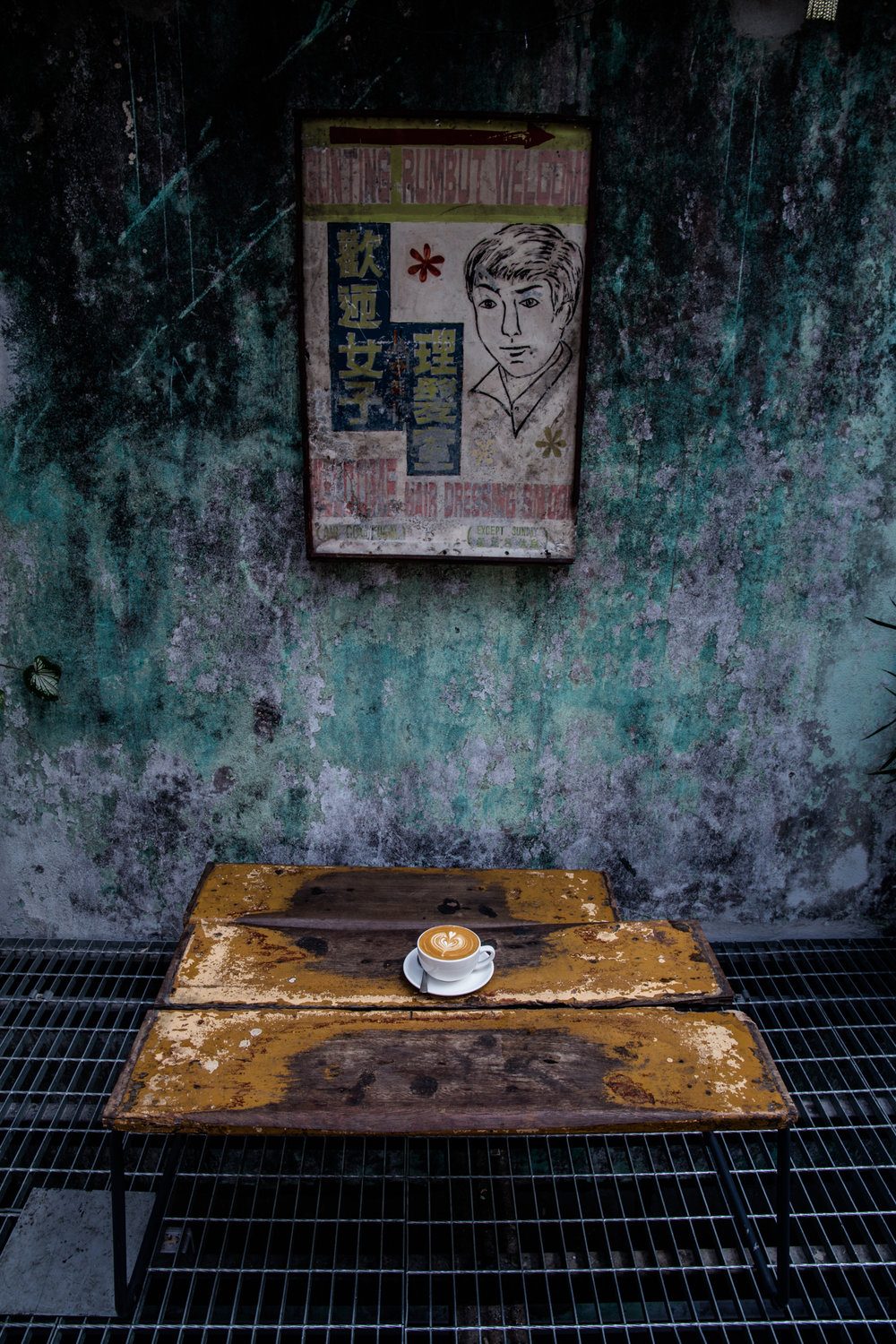 When you walk up the narrow staircase leading to the cafè for the first time you have actually no idea what the rest of the space beholds. Once a big space flooded by natural lights appears in front of your eyes you'll know you're in the right place. Stepping out to the terrace you'll find yourself inbetween green plants – a real treat in the concrete jungle that is Kuala Lumpur.
Merchant's Lane's menu is just as colourful as the coffee shop itself. Foodies are raving about the modern dishes with traditional touch. One of the specials is their famous Rose Honey Milk, it's a combo of rose tea, milk froth and honey, with a garnish of rose petals. Coffee-wise they are currently featuring beans by HotShots Coffee Roasters who are based in Kuala Lumpur.
Address:
150, Jalan Petaling
Central Kuala Lumpur
Malaysia
Feeka Coffee Roasters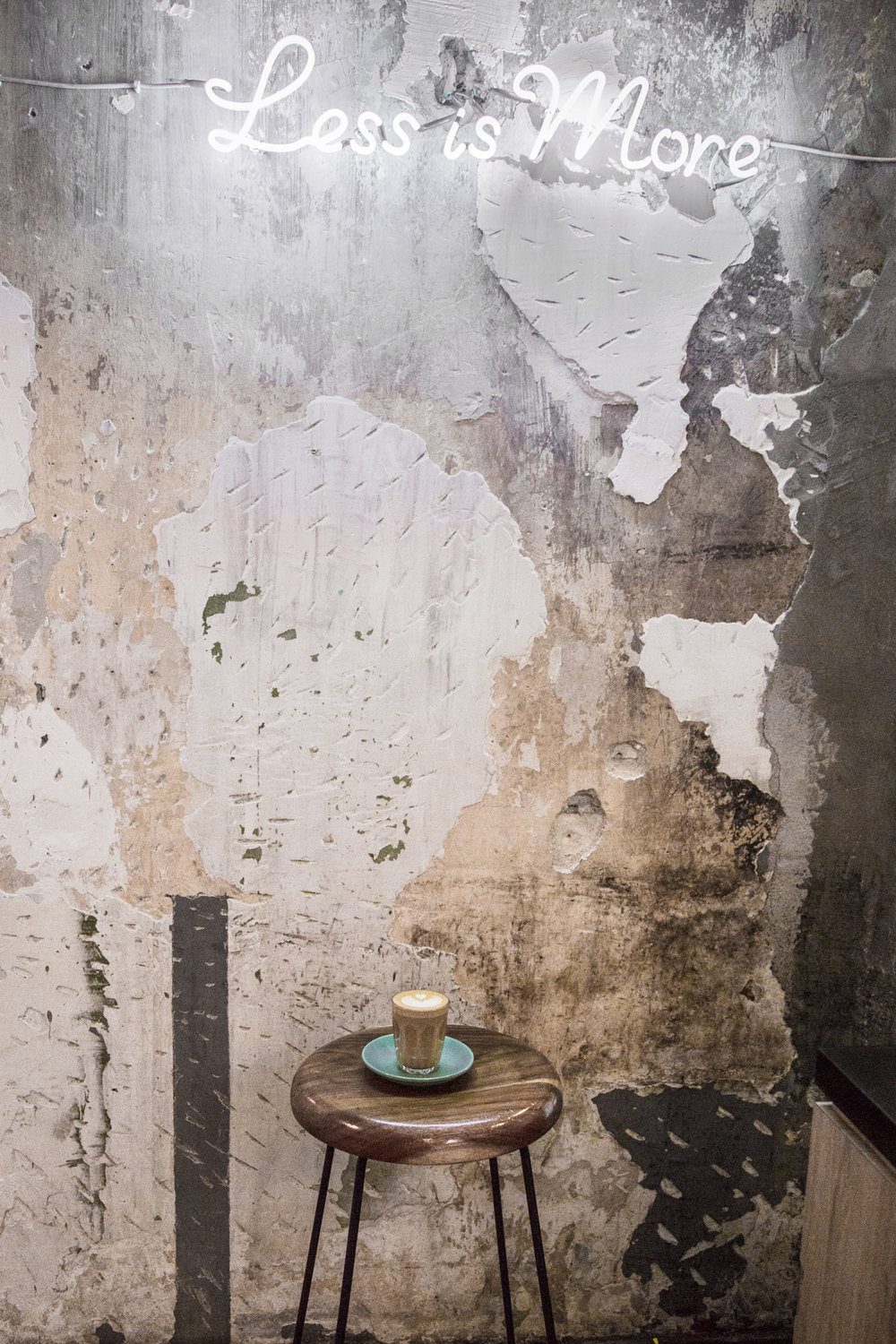 You might have already guessed it, the name 'Feeka' is lent from the Swedish word 'fika', which translates to taking a break with food. And that's what the people behind Feeka Coffee Roasters, who opened in 2013, want their customers do; catch a breath from the bustling KL city life. The old town house in which the café is located is like an oasis in busy Bukit Bintang. As the slogan that is written on one of their walls suggests – Less is more at Feeka. The interior design is left to its purest form, hence the bare walls, pale tones and simple furnishings. 
The owners of Feeka Coffee Roasters aim for the Nordic approach – i.e. light roasts – with an excellent selection of coffee beans . The counter is dominated by a Kees van der WestenSpirit but for those who seek filter other brewing options, such as Aeropress and Chemex, are available too.
Address:
19, Jalan Mesui
Bukit Bintang, Kuala Lumpur
Malaysia