Best Cafes for Specialty Coffee in Antwerp
Passion for Roasting in Belgium's Second Largest City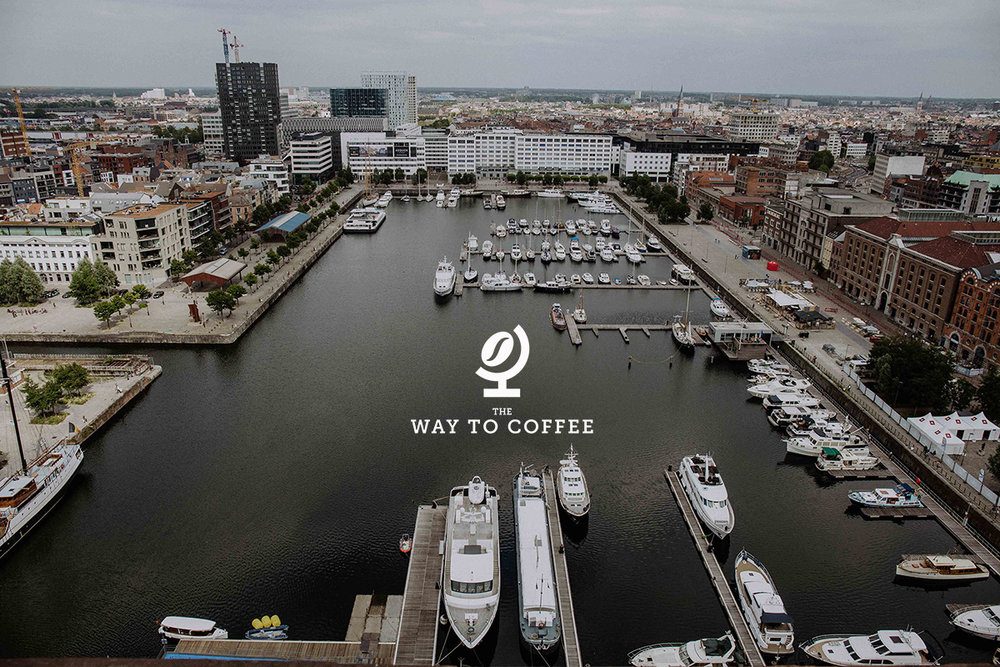 Caffènation

I made my way to Caffènation on a grim looking Thursday morning with low hanging clouds and was looking forward to finding a cosy shelter to hide from the occasional drizzle and warm up with some delicious coffee. When stepping in I knew I had found what I was looking for. One immediately notices the red and black colour theme that characterises this place inside and out. Big plastic containers in the back of the downstairs area are full of coffee beans, all freshly roasted not far from Caffènation's location in their own roastery.
I ordered a latte and a bread roll with ham and cheese at the downstairs counter and walked up into the main room. There was a lively coming and going, people working on their laptops or chatting away and I tried to find the best place to sit and take in the atmosphere. There is a little room in the back with couches and an area by the windows that almost seems like a giant balcony. I decided to sit at the communal table in the middle of the main room right by the counter to observe the barista at work and also admire the beautiful photographs decorating one of the walls.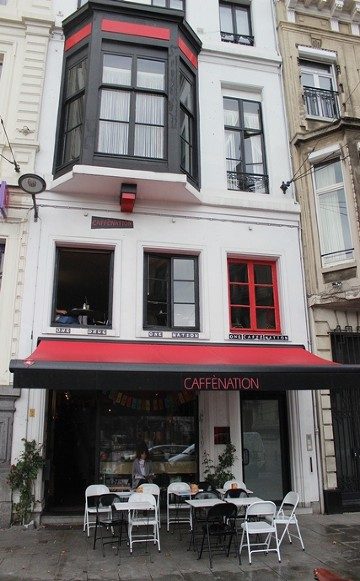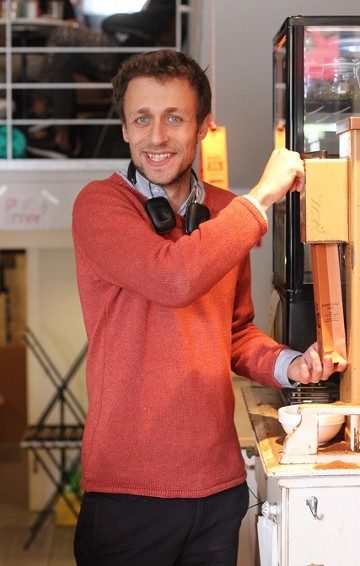 My coffee drink was prepared with the house blend "Mr LGB" of 1/3 beans from Costa Rica ad 2/3 beans from Guatemala. The other option available for espresso based drinks was a coffee from Guatemala. I was intrigued and wanted to know more about their philosophy towards coffee. I ended up having a longer chat with Jeff Verellen, barista and roaster at Caffènation, who showed real passion for coffee when talking about preferences in roasting (we both share a taste for lighter roasts) and the different coffees they have been importing, which mostly  depend on the season. Their funky packages in bright colours are sold across Antwerp to other coffee shops and abroad.
While handpicking and removing coffee beans that did not fit the quality criteria from a recent delivery, Jeff told me that high quality in coffee was a challenge in some countries. His tip for improving your coffee experience is to remove those beans that have an obvious defect in order to improve the quality of the cup. When describing my favourite flavours to Jeff he gave me a bag of freshly roasted Ethiopia Sidamo Hunkute to try at home and I absolutely fell in love with this coffee due to its sweet and yet complex taste accentuated by its citric flavour.
Address:
Mechelsesteenweg 16
2000 Antwerpen
Belgium
Normo
Normo is a coffee place and micro roastery in the student area of Antwerp with a laid back vibe that is inviting to the "hipster on a notebook" crowd. The place itself looks a bit like work in progress with a shop area, coffee roasting equipment in the middle of the room and coffee bags lying around. I really liked the relaxing feel and characteristics of it, such as beautiful tiles on the floor and a stunning La Marzocco on the counter. In terms of coffee I wasn't at all disappointed with my latte from a seasonal blend. What comes first for these guys is the quality of the coffee.
Address:
Minderbroedersrui 30
2000 Antwerp
Belgium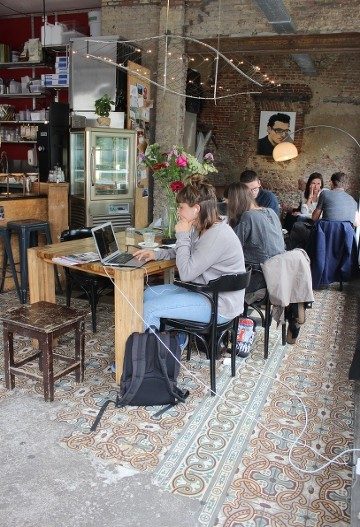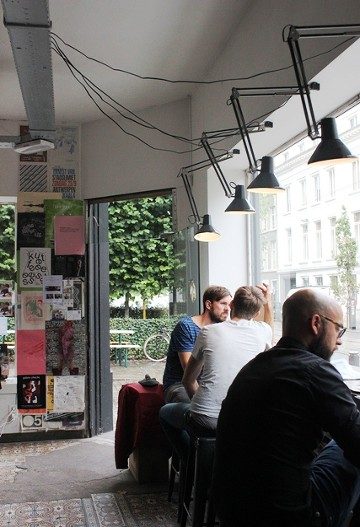 Like a walk into the woods, Kolonel Koffie helps you to clear your head and regain energy. Its interior and exterior design is as sophisticated as it is unique. Smart vintage chairs and long wooden tables invite to endless notebook sessions with a cup of coffee and a juicy sandwich.
The creators behind Kolonel Koffie are Kobe and Femke. Kobe did his barista training in Sydney and used to work in a restaurant, whereas his partner Femke was a social worker. In 2012 they decided to turn their passion for coffee into a business when they opened Kolonel Koffie in the historic center of Antwerp. In 2015 they moved to the neighbourhood 'Het Zuid', a fashionable area with a number of art galleries and boutiques.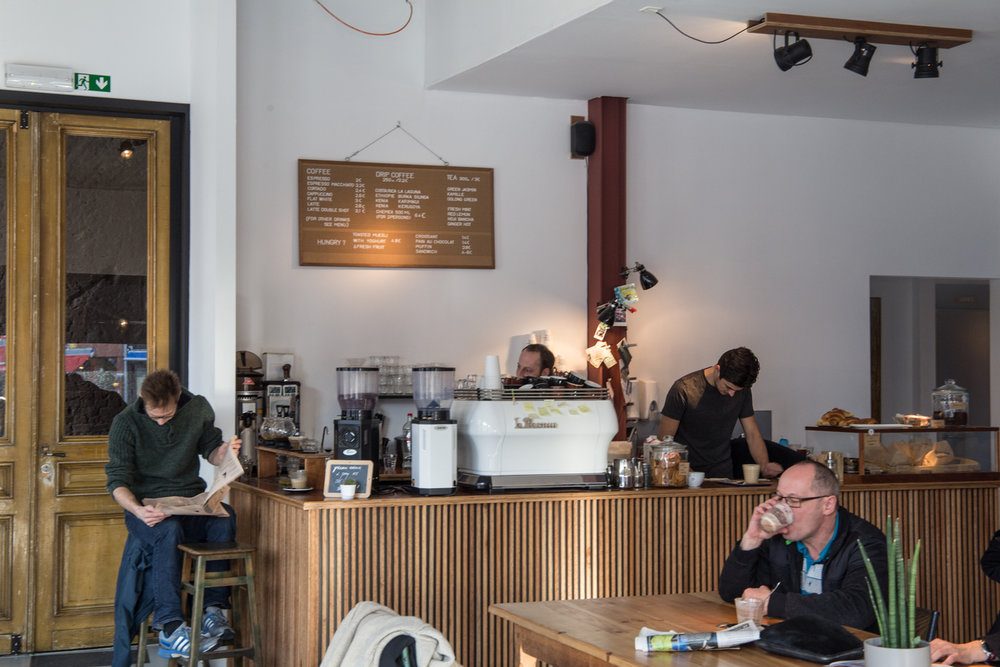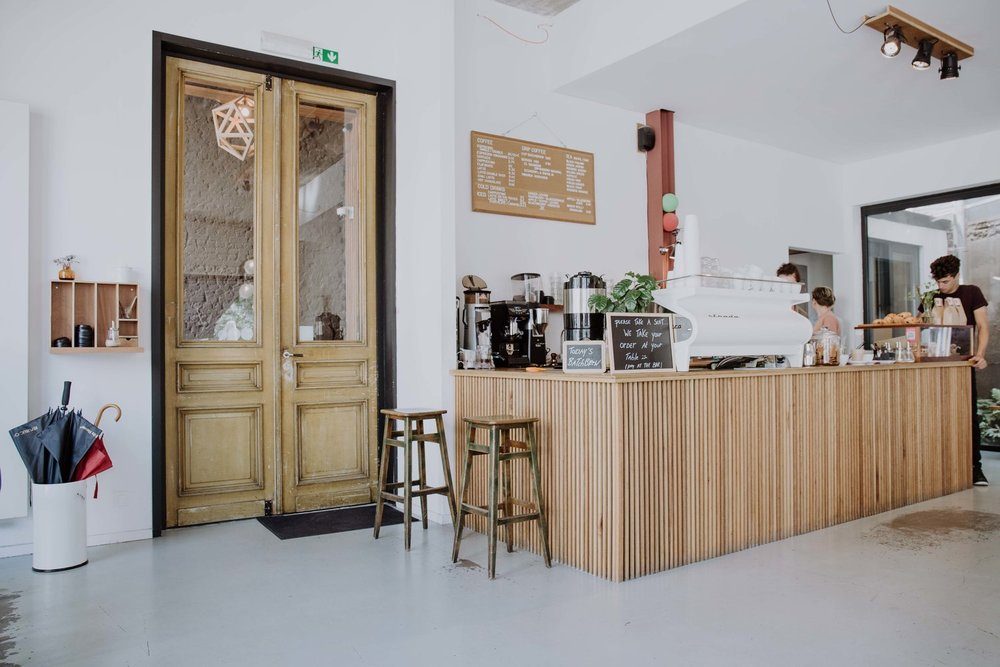 The mantra here is quality, quality and quality. Kobe and Femke serve coffee roasted by Normo (see above) but will venture into roasting coffee themselves in the future. Rumor has it, Kolonel Koffie are already equipped with a PROBAT. When I visited, they had a nice selection of beans from Kenya, Ethiopia and Costa Rica for drip coffee. A particular feature was the mini coffee plantation on a counter by the wall. It connects coffee lovers to the origins of the coffee and makes for a beautiful colour contrast to the wooden furniture.
Address:
Montignystraat 51
2018 Antwerp