Manual Vs Electric Coffee Grinders – Pros And Cons Explained
As someone who truly appreciates the art of a perfectly crafted cup of coffee, I understand the importance of a high-quality grind. You've probably come across both manual and electric coffee grinders on your coffee journey, but how do you decide which one to choose? In this article, we'll take an in-depth look at each type of grinder and provide an honest analysis of the pros and cons of manual versus electric coffee grinders.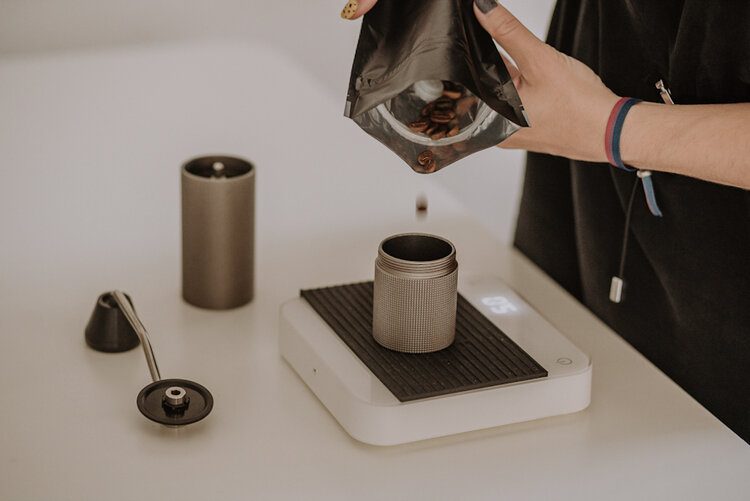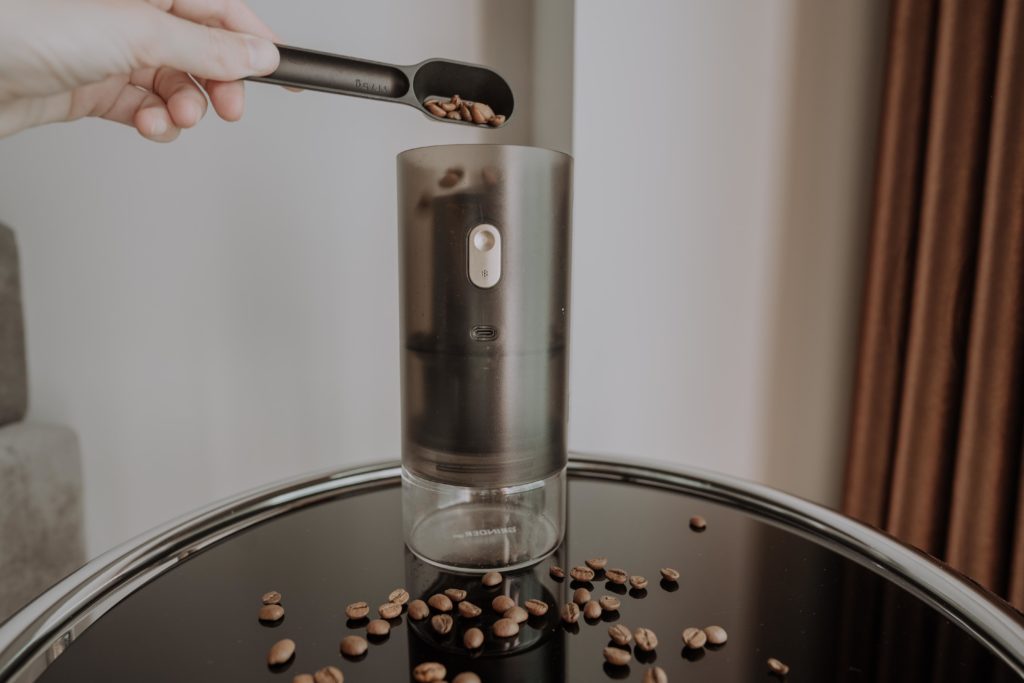 A manual coffee grinder is a device that uses a hand crank to grind coffee beans. It furthermore consists of a hopper, set of burrs and grind catcher. You load the beans into the hopper, adjust the grind size and turn the handle until you have enough grounds for your brew. Manual coffee grinders can work wonders when it comes to elevating your coffee experience. Although electric grinders are undeniably handy, I've discovered that manual grinders bring their own set of perks to the table. First and foremost, manual grinders are delightfully user-friendly. Simply load your coffee beans into the hopper, tweak the grind setting, and get cranking. In most cases, you'll encounter no perplexing settings or buttons, and there's no need to fuss over finding a power outlet or wrestling with a cord.
The real charm of manual grinders, however, lies in the mastery they grant you over the grinding process. Electric grinders send blades or burrs whirring at breakneck speeds, which can generate heat and lead to an uneven grind. With a manual grinder, you're in control of the speed and force, and may achieve a more uniform and consistent grind than low quality electic grinders.
Naturally, manual grinders come in all shapes and sizes, with the market brimming with an array of models. Fear not, for I've compiled the best manual coffee grinders into a neat list for you. Delve deeper into the world of manual coffee grinders below, where I dissect the pros and cons to consider before taking the plunge and making a purchase.
Pros of Manual Coffee Grinders
Unparalleled Precision: Manual coffee grinders have the edge when it comes to achieving the ideal grind size. With a burr grinding system, you can achieve consistent grounds tailored to your preferred brewing method. The hands-on approach ensures you have full control over the process, and that means a better brew.

Zen-like Experience: The rhythmic, meditative motion of hand-grinding coffee is strangely soothing. As the beans crack and release their fragrance, you become a part of the process. For many, this connection to the bean and the earth is a grounding ritual in a frenetic world.

Environmentally Friendly: No electricity? No problem! Manual grinders rely on good old-fashioned elbow grease, making them an eco-friendly choice for the environmentally conscious coffee lover.

Durability: Manual grinders are typically made of high-quality materials like stainless steel or ceramic. These sturdy devices are built to last, and many users report years of reliable performance.

Portability: Whether you're a globetrotter or a weekend camper, a manual grinder is your ticket to freshly ground coffee on the go. Compact and lightweight, these grinders easily slip into a backpack or suitcase.
Cons of Manual Coffee Grinders
Time-consuming: Grinding beans manually takes time and effort. Depending on the grind size and the volume of coffee needed, it can take anywhere from 1-5 minutes or more. For busy bees, this may not be the most practical option.

Limited Capacity: Manual grinders typically have a smaller bean hopper compared to electric counterparts. This means that you'll need to refill the hopper multiple times if you're brewing for a crowd or simply have a robust caffeine habit.

Inconsistent Grind Settings: While some manual grinders excel at producing fine grinds for espresso or Turkish coffee, or coarse grinds for French Press or Cold Brew, some models may struggle with consistency. This can be a drawback especially in cheaper models.
The eternal debate between manual and electric grinders is a coffee lover's conundrum! While manual grinders have their rustic charm, there are certainly some benefits to electric grinders that can't be ignored. One of the biggest advantages of electric grinders is speed. With just the push of a button, you can grind your beans in a matter of seconds. This can be especially appealing if you're in a hurry or need to make a lot of coffee at once. With a manual grinder, you'll need to roll up your sleeves and put in some good old-fashioned elbow grease – not exactly ideal when playing barista to a legion of coffee junkies
Now, let's not sugarcoat it; electric grinders do have their quirks. They can be a bit noisy, which may be a concern. Plus, they often come with a heftier price tag than their manual counterparts, potentially leaving budget-conscious coffee enthusiasts feeling a tad deflated. At the end of the day, whether you choose a manual or electric grinder will depend on your personal preferences and brewing habits. But if you value speed and appreciate the convenience of modern technology, an electric grinder might just be the right choice for you. Just remember to weigh the pros and cons carefully before making a purchase to ensure that you're getting the best possible grinder for your needs.
Pros of Electric Coffee Grinders
Speed and Convenience: With the push of a button, electric grinders make quick work of your beans. They're perfect for busy mornings when you need a caffeine fix, pronto.

Versatile Grinding Options: Many electric grinders come with multiple grind settings, making it easy to switch between espresso, drip, and French press brewing methods quickly.

Large Capacity: Electric grinders generally have a larger hopper size, which means you can grind more beans in one go. This is especially handy when entertaining guests or for the insatiable coffee enthusiast.

Consistent Coarse Grinds: Electric burr grinders can produce uniform coarse grinds, making them a good choice for those who enjoy French press, cold brew, or other coarser-grind brewing methods.

Grind-on-Demand: Some electric grinders have a grind-on-demand feature, which means the beans are ground directly into your portafilter or brewing device. This eliminates the need to transfer grounds from one container to another, reducing mess and preserving freshness.
Cons of Electric Coffee Grinders
Reliance on Electricity: Electric coffee grinders require a power source to operate. This might be an issue in case of power outages, or if you're a frequent traveler or camper where access to electricity is limited.

Maintenance and Cleaning: Electric grinders often have more parts and components, which can make cleaning and maintenance a bit more time-consuming and complex than their manual counterparts.

Cost: High-quality electric grinders can be more expensive than manual grinders. However, you can also find budget-friendly electric options, but they may not offer the same level of grind consistency and durability. I reviewed the Timemore Grinder Go, a budget-friendly electric grinder that

Loss of Connection: Some coffee enthusiasts argue that using an electric grinder takes away the tactile connection to the coffee-making process. By automating the grinding, you may lose that sense of craftsmanship and involvement in creating your perfect cup.

In an apartment with thin walls or if you are sensitive to noise, the loud grinding noise can be an unpleasant disturbing factor.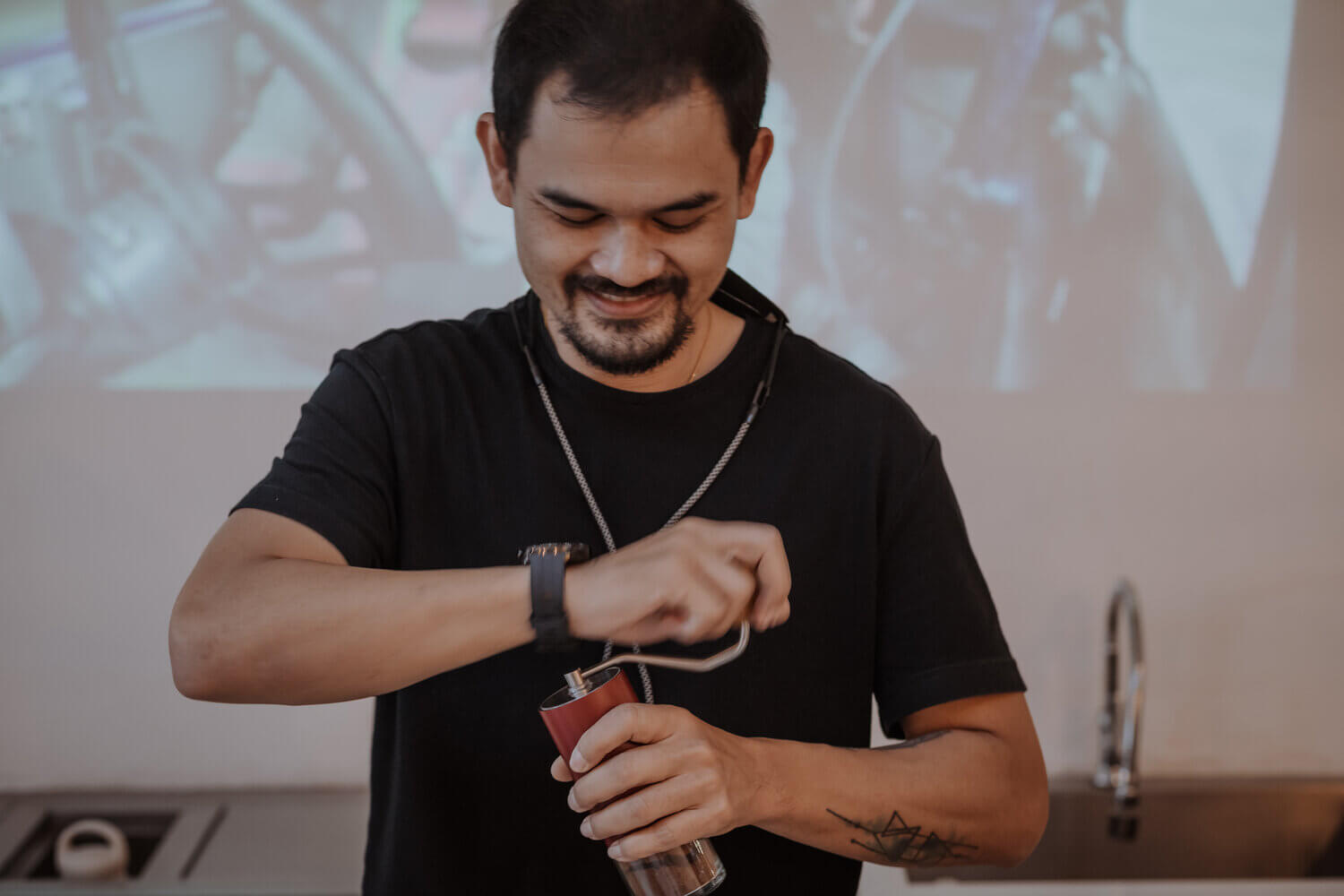 Which Coffee Grinder is Right for You?
In the great debate between manual and electric coffee grinders, the winner ultimately depends on your personal preferences and lifestyle. For those who cherish the ritual of hand-grinding and desire the most precise control, a manual grinder is the way to go. However, if convenience, speed, and versatility are your top priorities, an electric grinder may be a better fit. Here are some questions to as yourself when choosing a coffee grinder:
What is your budget? How much are you willing to spend on a coffee grinder?
How often do you make coffee?
How much coffee do you need to grind at a time?
What kind of grind size do you need for your brewing method?
Where do you make your coffee? Do you have access to electricity?
How much time and energy do you have for making coffee?
Regardless of which grinder you choose, remember that the key to an exceptional cup of coffee is using freshly ground beans, brewed carefully. So, pick the grinder that best suits your needs and enjoy the aromatic, full-bodied flavor of a well-crafted brew. If you're looking for recommendations on the the best manual coffee grinders, check out my article here. Happy grinding!