The Ultimate Zurich Cafe Guide for Specialty Coffee
While in much of Switzerland there isn't a great variety of specialty coffee shops, Zurich and its vibrant cafe scene turned out to be a real treat for coffee lovers like me. It has three barista champions among its coffee folks. Emi Fukahori (2015) and Mathieu Theis (2016, 2018) have just opened their second café MAME this year, while Shem Leupin (2013), roaster at Stoll Kaffee, and his partner are running the specialty café COFFEE. With Zurich being part of the co-working network IMPACT HUB, two of their locations have uniquely designed specialty coffee shops attached. And lastly, Zurich has its own coffee lab providing barista trainings and workshops. Here's your ultimate guide to quality coffee and awesome cafés in Zurich.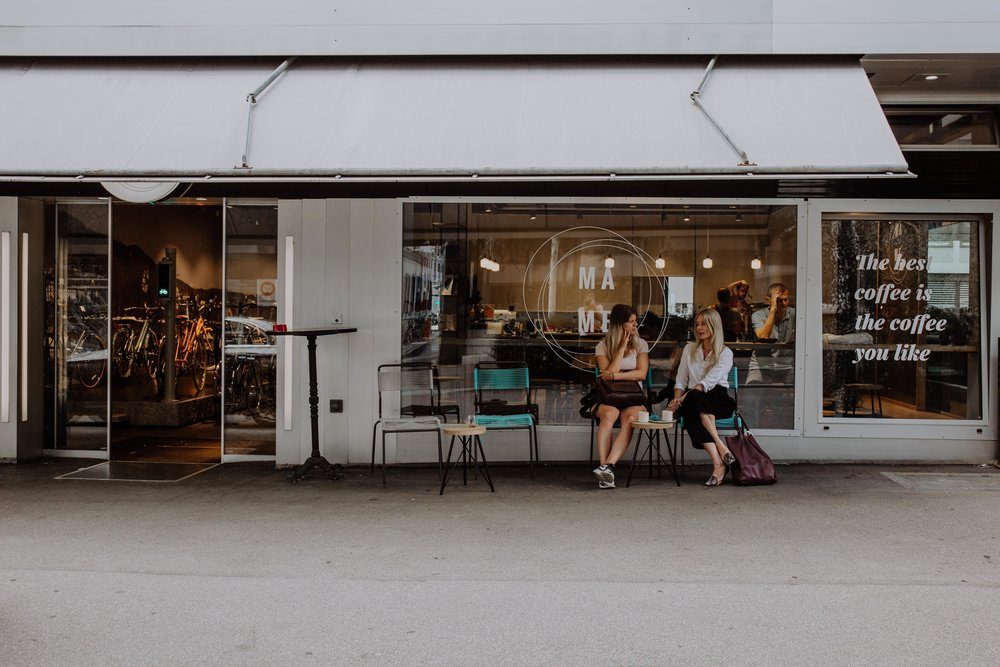 Emi Fukahori from Japan and Mathieu Theis from France opened up the first MAME two years ago. Mathieu came to Switzerland as an engineer. When he got tired of his job, he took a career break and that's when he first discovered specialty coffee. Partner Emi worked in the tourism sector when she discovered here love for specialty coffee and competitions in Zurich. The rest is history! Their second cafe Mame Seefeld was inaugurated in June 2018 and became the first coffee shop in Switzerland to be brewing filter coffee exclusively with the GINA coffee maker for better consistency.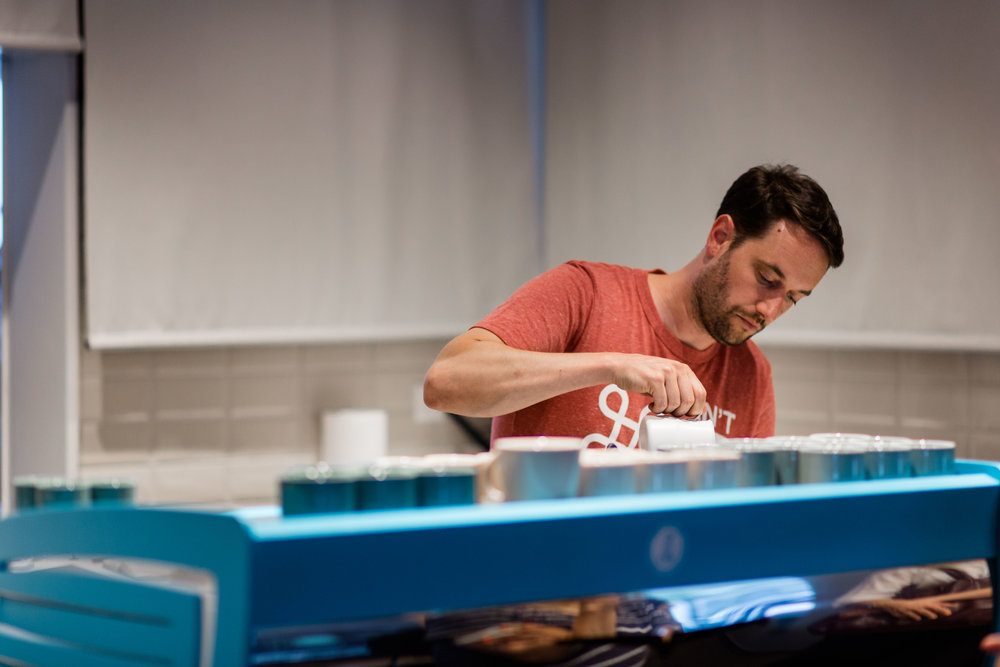 Mathieu Theis – Swiss Barista Champion 2016 and 2018
Both Emi and Mathieu had the chance to taste incredible coffees while competing in the national and world barista championships. At MAME they wanted to make these coffees accessible for their guests because, as Mathieu says it, "There is no reason not to do it!". "We offer a lot of different flavours to our customers. We removed the origins completely from our menu and only talk about flavours." Having seen his performance at the World Barista Championship 2018 in Amsterdam I was uber excited to be sipping Mathieu's competition coffee on site, which was roasted by Keen in the Netherlands. More precisely it was a coffee from Costa Rica that boosts incredible notes of cinnamon thanks to a particular fermentation process (natural anaerobic fermentation to be precise). In the meantime a young chap approaches the counter and asks for chocolate flavours in his coffee. "Yesterday's coffee was great, those nutty flavours really stood out. Today I want to try something different", he says. Mathieu knows right away what to prepare, weights the shot, adds two more coffee beans to the grinder to be precise and pulls the shot with the utmost attention.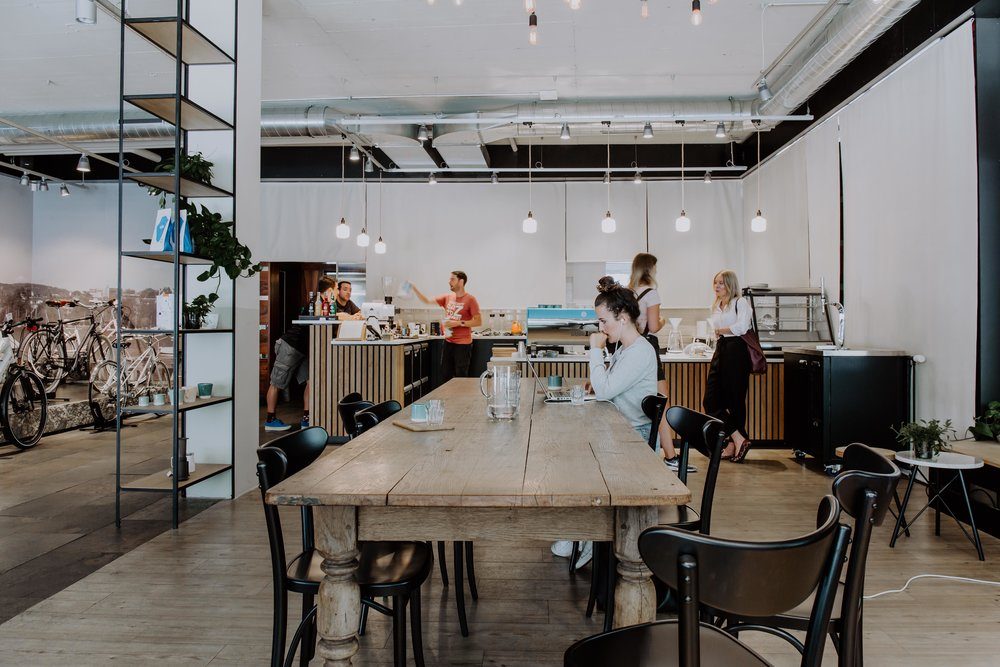 What makes MAME successful, apart from the perfectionism that flows into every detail, is the fact that it provides an incredible customer experience that I've only witnessed once before, at Koffee Mameya in Tokyo. By the end of the year the duo wants to open their own roastery. It's Mathieu's goal to be the one roasting Emi's coffee for the 2018 World Brewers Cup taking place in Brazil. Best of luck to both of them!
Address MAME Seefeld:
Holbeinstrasse 25, 8008 Zurich
COFFEE

If only all things in life were as simple as finding a good brew at COFFEE, whose simplicity in branding and interior is a nice contrast to the complexity of its coffees. The cafe has been around for more than two years and was co-founded by Shem, who is a roaster at Stoll, and Thomas, who has worked as a star chef. The barista on duty the day I visit is Yves, who has close to 10 years experience working in coffee. "The Swiss coffee culture is old-fashioned. People are afraid to disembark from the 'caffè crema' culture that is prevailing." It was really interesting to listen to Yves talk about two completely different coffee scenes that started to have some overlap only in the last 3-4 years. At COFFEE everyone tries to be as progressive as possible and to perfect and control every aspect of brewing coffee. The coffee available is roasted at Stoll by Shem and there are always several options for espresso and filter in the grinders.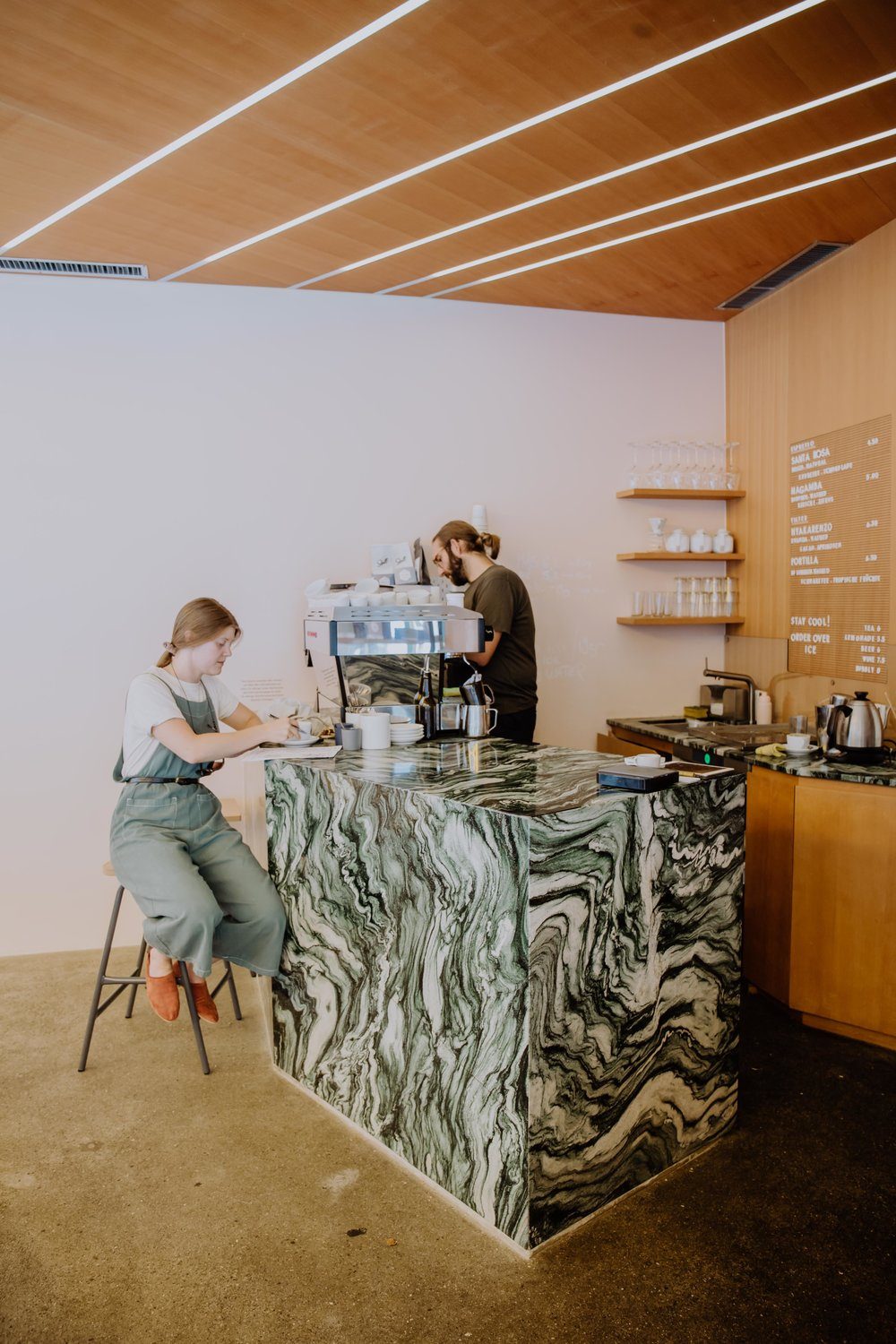 Address:
Grüngasse 4, 8004 Zurich
WHERE TRADITION MEETS THIRD WAVE
Bovelli

Bovelli serves coffee during the day and cocktails during the evening hours. The classy cafe has been operating for 3 years and serves espresso based drinks only. The menu differentiates between a classic espresso, which will be a darker roast, and a modern option, which will have a more fruity character. Bovelli works with Henauer and Stoll exclusively, which are both renowned specialty coffee roasters in Switzerland. The cafe is somewhat of a gateway to third wave coffee and does a great job at creating a bridge between the two co-existing coffee scenes in Switzerland.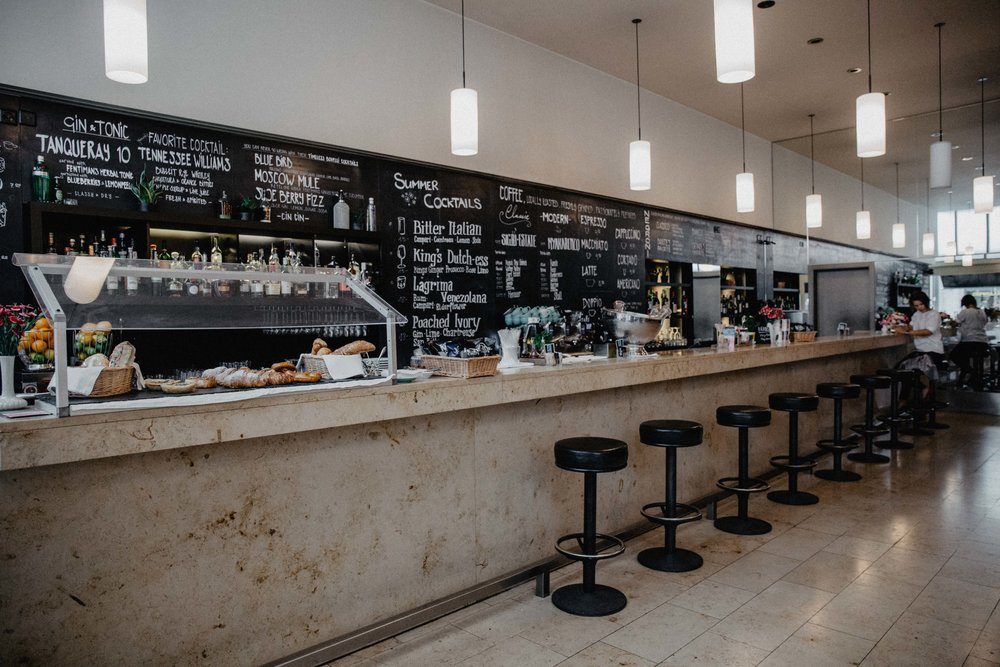 Address:
Sihlstrasse 20, 8001 Zurich
FROM COFFEE TRUCK TO COFFEE SHOP
Miró Coffee

After driving around Zurich with a coffee truck for the last 3,5 years, Miró's owners David and Daniel have found a permanent home for their coffee in June this year in the Langstrasse neighbourhood. Miró Coffee is a specialty coffee roastery and cafe working with small farmers and cooperatives in producing countries. They even have a direct trade relationship with a coffee farm in Nicaragua. Their fair trade, organic and sustainably grown beans can be found in over 20 cafes around Zurich, Winterthur, Lucerne, Basel and Geneva. For their first permanent location the brothers launched an open call for architecture students and alumni from the ETH University in Zurich. The result is an open space with minimalist design and industrial features.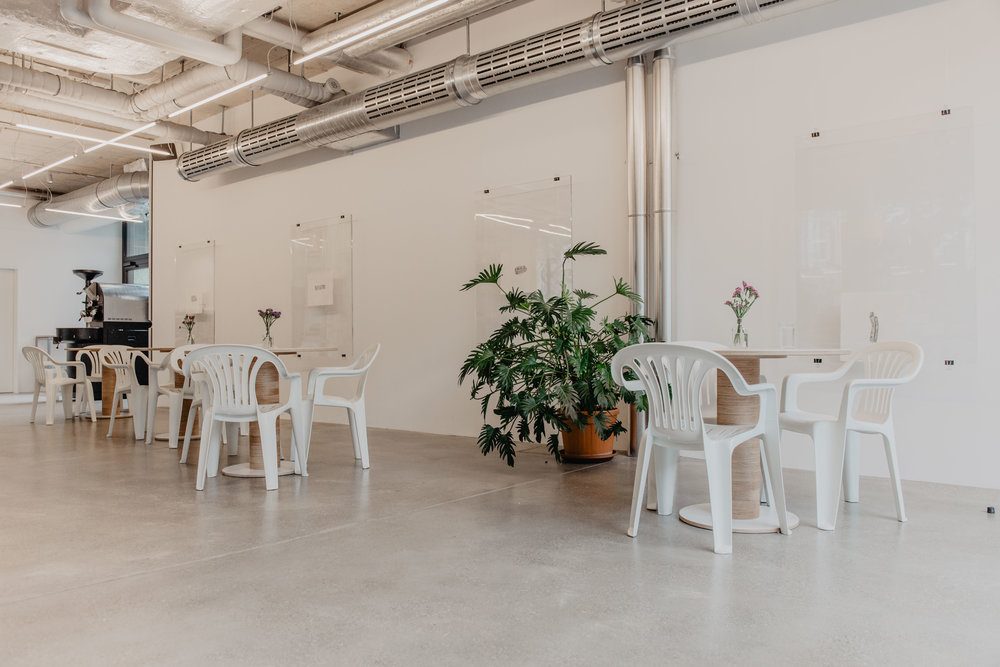 Miró doesn't compromise when it comes to roasting specialty coffee, you'll find that medium roast is the darkest they'll go. "We have to talk a lot to customers about our coffee. They often don't know how many different flavours coffee can have", David tells me. Apart from espresso and filter options, including Kalita, V60 and cold brew, the menu holds coffee cocktails as well. The idea is to offer coffee-related aperol in the evening hours and brunch on weekends.
Address:
Brauerstrasse 58, 8004 Zurich
CO-WORKING MEETS SPECIALTY COFFEE
Auer & Co.

The specialty coffee shop Auer & Co. shares the space inside an old brick building with the co-working space Impact Hub Zurich. Whether you want to become a member of Impact Hub and have great coffee nearby or take advantage of the working atmosphere as a café guest, you'll be more than welcome to linger in this creative location. Auer & Co work with Miró Coffee and have two single origins on the menu. They've also go you covered with several options for a hearty lunch. There really is no good reason to not spend all day here.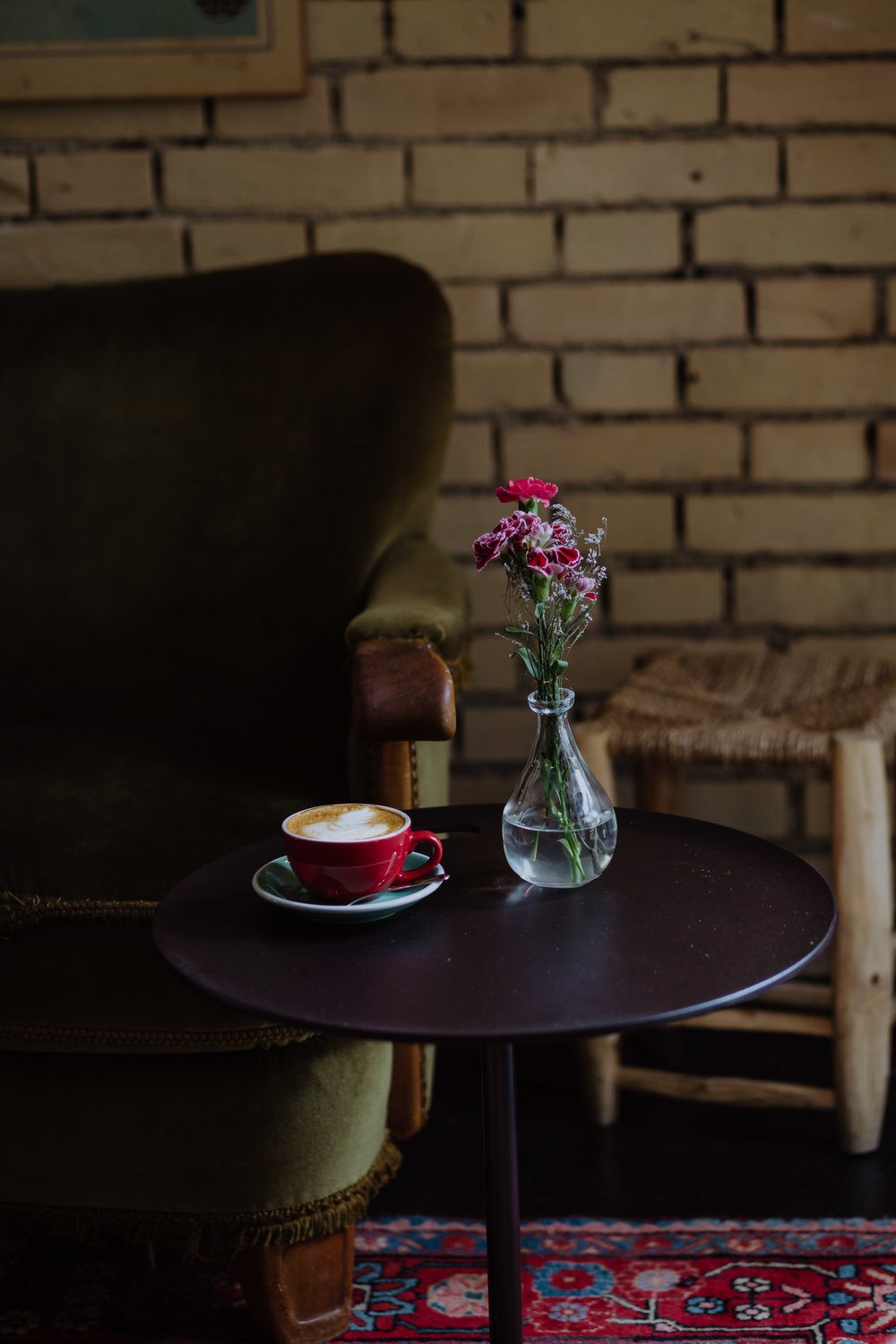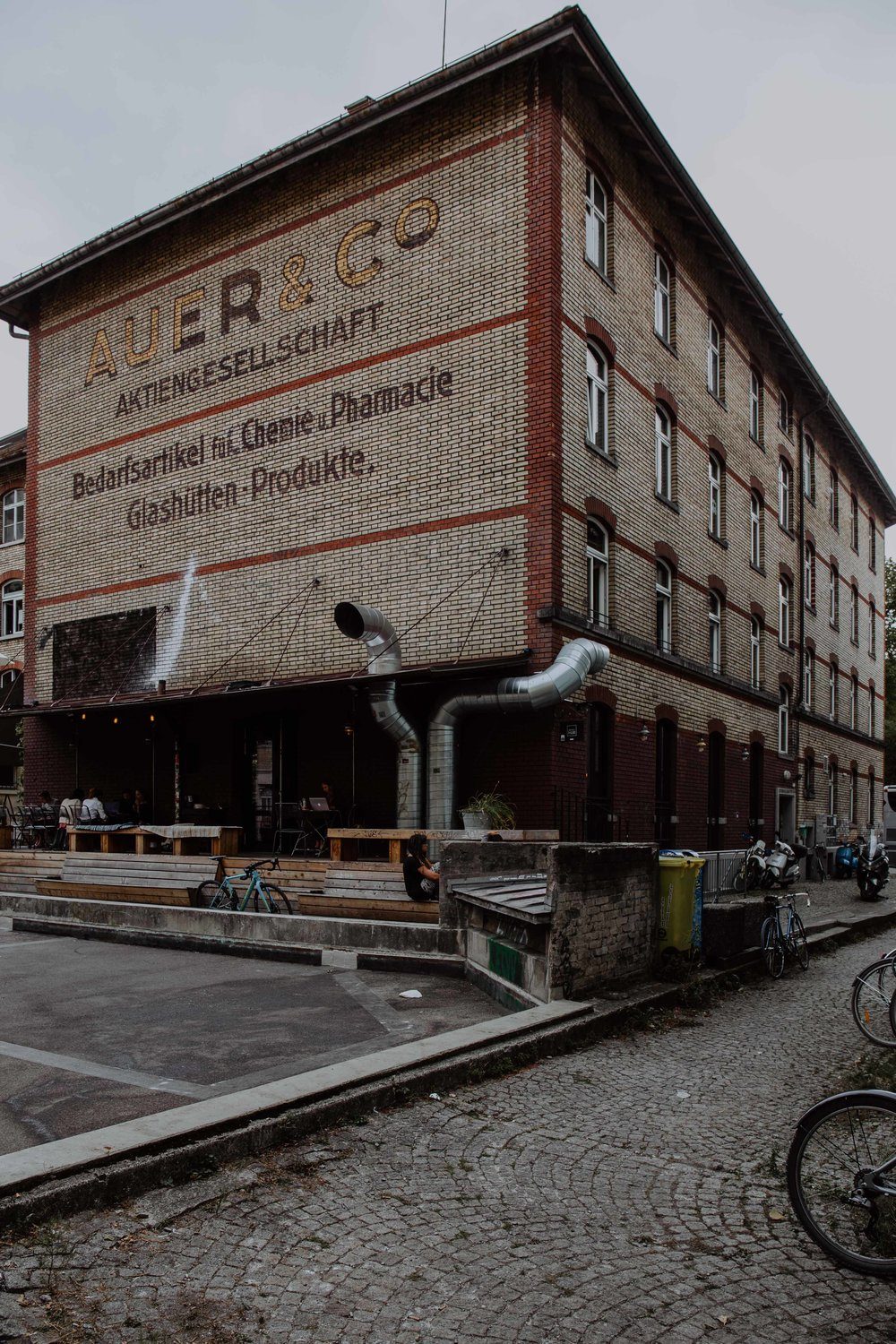 Address:
Sihlquai 131, 8005 Zurich
Kraftwerk Café & Food


The cafe, restaurant and event space Kraftwerk has given a former power station a new and innovative purpose! Similar to Auer & Co it shares the space with the co-working space Impact Hub. The location with its integrated shipping-containers that function as offices and meeting rooms is pretty spectacular. During the day you'll find the perfect atmosphere for working on your laptop, even if you don't make use of the co-working space. I found Vertical Coffee Roasters, a specialty roastery from Unterlunkhofen previously known as Gipfelstürmer Kaffee, to be featured here. Just one question left to ask – can Kraftwerk be shipped to Berlin so I can keep coming back here?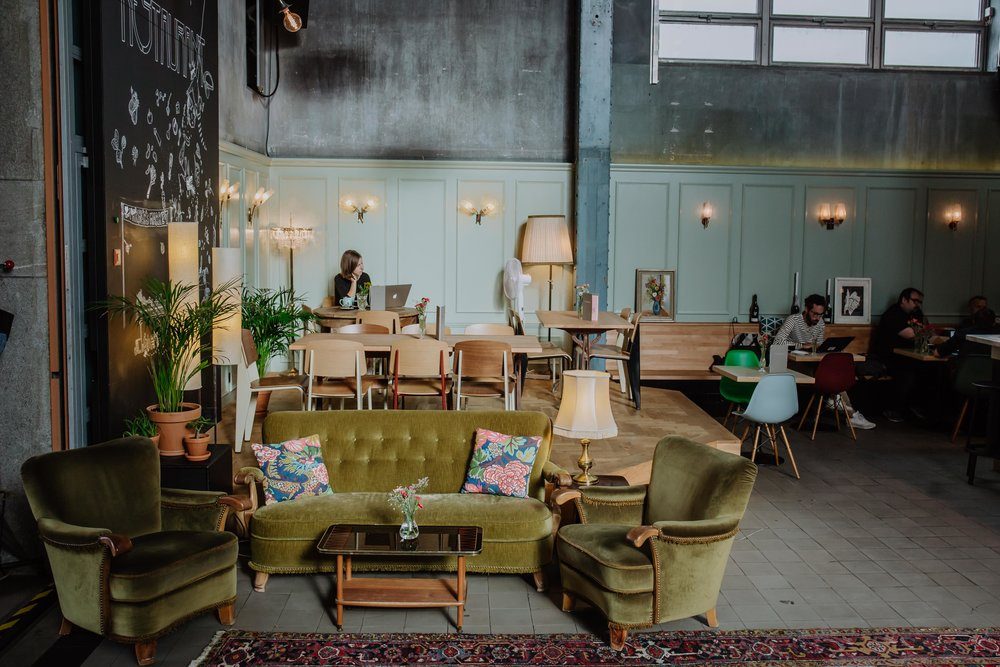 Address:
Selnaustrasse 25, 8001 Zurich
COFFEE MEETS WINE
169 West

The Zurich based cafe 169 West combines coffee and wine in a cosy living room atmosphere. Maybe a bit too cosy, because once you sit down on that couch in the back of the room, chances are you'll stay there all day – starting out with coffee, finishing off with a great selection of natural wines and perhaps nibbling on a selection of assorted cheeses in-between. Espresso beans roasted by Vertical Coffee Roasters make a regular appearance in this cafe. For filter owner Kai likes to switch it up every once in a while and partners up with great roasters like Tim Wendelboe and Bonanza. He relies on the Marco SP9 Single Brewer coupled with a Kalita Wave stainless steel coffee dripper for consistent pour overs. Curious taste buds will be happy to find out that there are regular coffee and wine pairing events organised here!
Address:
Weststrasse 169, 8003 Zurich
THE COFFEE WORKSHOP
Coffee Lab Zurich

Milo is running Coffee Lab Zurich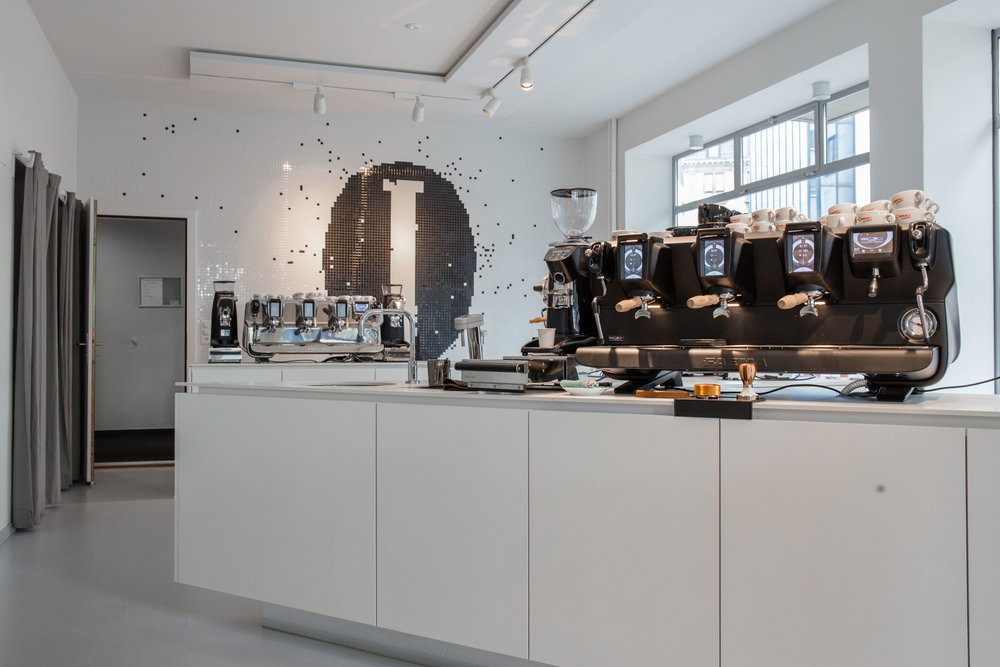 If after drinking all those delicious coffees you'd want to learn more about the art of brewing it, then check out Coffee Lab Zurich. They offer everything from barista courses, sensory classes to latte art workshops and more. Every other Saturday the Coffee Lab is open for the public to try taste a different guest roaster. Whether you want to learn how to master AeroPress, Chemex, French Press & co or how to swing a gooseneck kettle like a champion, you're in good hands. It is also a great place to get advice on the best coffee equipment to buy, such as grinders and coffee scales.
Address:
Strassburgstrasse 15, 8004 Zurich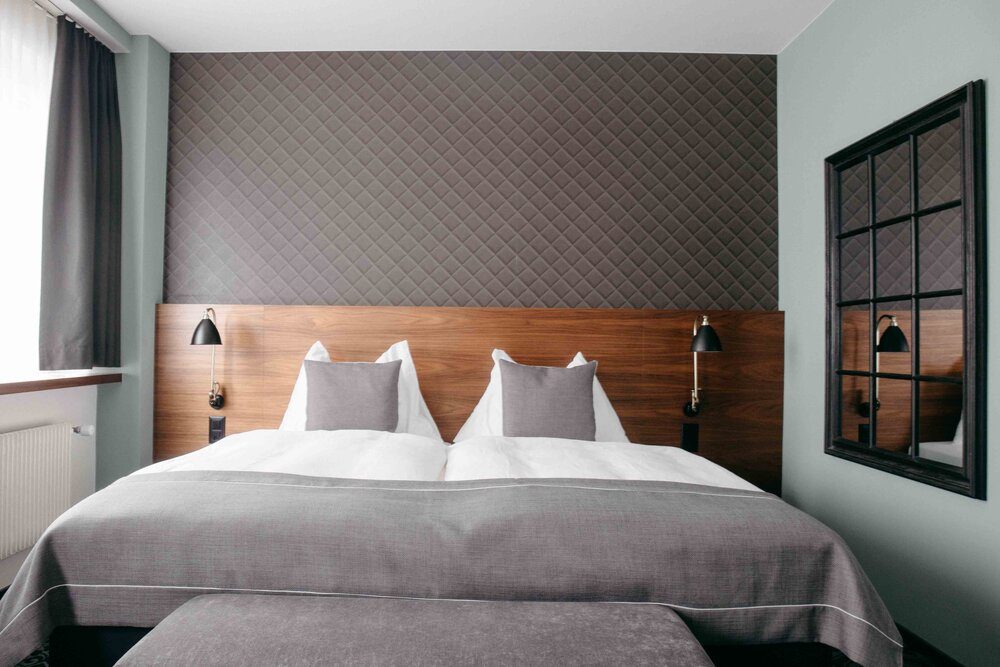 25 Hours Langstrasse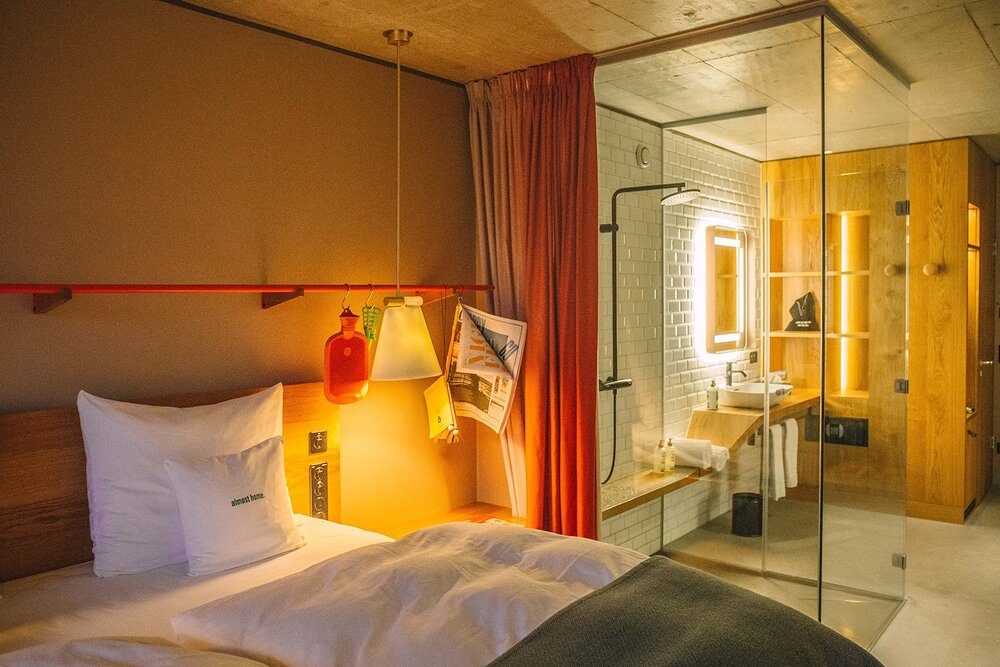 Chances are you'll be tempted to stay in if you book your stay with 25hours Hotel Langstrasse. Just giving you a fair warning: the in-house cafe & bar serves great specialty coffee, the in-house restaurant NENI feeds you delicious treats and there are plenty of art pieces to admire at every corner. Located at the crossroads between the red-light and business district of Zurich, this lifestyle hotel is an ideal base for the urban nomad. —> Booking.com
This article is part of a series of coffee stories from Switzerland. Schweiz Tourismus have been amazing in supporting this project. You can find more information about tourism in Switzerland here: www.myswitzerland.com.